Caterham in legal dispute with sacked workers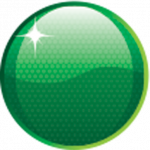 The Caterham F1 team has countered claims by a group of former employees alleging unfair dismissal and unpaid wages by launching legal action.
In a strongly worded statement, Caterham says it is taking legal action against 'those parties representing compensation for the damages suffered by the team due to the gross misrepresentation of the facts made by all those concerned.'
The claims by a group of several dozen Caterham staff came in the wake of a recent ownership change at the Leafield-based team.
The squad, now under the control of Middle Eastern and Swiss investors, dismissed some 40 employees prior to the German Grand Prix.
A statement issued Monday on behalf of the former employees requested intervention from the FIA.
"The summary dismissal of employees from Caterham was done without warning or consultation and will result in significant compensation claims against the team," read the statement.
"Caterham has also reneged on promises that the employees would at least be paid in July. Lawyers for the group will take immediate action.
"It is understood that the employees, many of whom have supported the F1 team during its four years in the championship, will be requesting the FIA – as a responsible regulator – to fully investigate the F1 team's conduct and the circumstances in relation to its recent change of ownership."
However Caterham flatly rejects the claims, labelling them as incorrect.
"The team is now taking legal action against those parties representing the individuals concerned, and each person involved, seeking compensation for the damages suffered by the team due to the gross misrepresentation of the facts made by all those concerned," the team's statement read.
"Caterham F1 team's staff are employed by a company that is a supplier to the company that holds its F1 licence, the licence that allows it to compete in the Formula 1 World Championship.
"Additionally, the team has read claims that its staff were not paid in July – again, this is wholly untrue.
"Every individual currently employed by Caterham F1 Team was paid their July salary in full on 25th July, one week before it is formally due on the last day of the month, in this case 31st July.
"A formal request for the withdrawal of the relevant press statement issued on 28th July has been made by Caterham F1 Team and the team will vigorously pursue its action against all those concerned.
"However, it will not allow its core focus to be distracted from achieving tenth place in the 2014 Formula 1 World Championship, and building for the 2015 campaign and beyond."
Caterham and Sauber are the only two of the 11 teams that are yet to score a point in the constructor's championship this season.