Nissan drivers braced for Ipswich struggle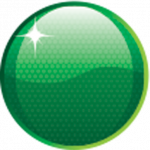 Nissan Motorsport is expecting another challenging weekend at Queensland Raceway as it continues to struggle for speed against its rivals.
The Braeside-based squad endured one of its most difficult weekends of 2013 at the Ipswich venue, with all four of its cars outside the top 20 in qualifying for both of the Sunday races.
While the team continues to work on upgrading its lagging engine package, Norton-backed driver James Moffat says this weekend will be particularly tough.
"Realistically, it's going to be a challenging weekend," said Moffat in a team preview.
"The layout of the circuit doesn't suit our cars with the package we have at the moment.
"Having said that, we'll go there with a positive attitude and try and get the most out of it.
"All we can focus on is trying to get the car handling as well as we possibly can and go from there.
"Like any round of the championship, it's going to be important to finish all of the races and bank as many points as we can."
Team-mate Rick Kelly added that drivers have little hope of out-performing their car's capabilities on the technical six-turn, layout.
"Queensland Raceway is one of those tracks that if you don't quite have the ideal car, it becomes very difficult to wring a lap out of it," he said.
"You have places like Adelaide, Homebush, Gold Coast and Townsville, where you can always hustle the car around, push it over the kerbs and try to get something from it, which is certainly not the case at Queensland Raceway.
"The category is closer now than it ever has been before, so for us there is a focus on getting the cars dialled in as best we can, and from myself just try and get the most out of it.
"We just need to maximise everything, which is nothing different, but there is really a stronger focus on that, especially in qualifying."
The current position of Nissan in the V8 Supercars pecking order is reflected by pre-Ipswich betting markets, which have Holden $1.25 favourites to win the opening race from Ford ($6), Volvo ($7), Mercedes ($26) and the Japanese marque at $151.
Todd Kelly recently expressed concern over his team's future in the category if it cannot improve its performances soon, with primary sponsors Jack Daniel's and Norton both needing to be renewed ahead of 2015.
Nissan Australia's CEO Richard Emery has however this week defended the current position of the squad.
"I am not upset or disheartened or questioning the program at all," Emery told motoring.com.au.
"I don't need to win for us to be involved in motorsport. If you have that attitude then you are in the wrong sport
"For us motorsport is part of what Nissan is and we want to be part of it. Would we like to be winning some races? Of course, that goes without saying.
"We want to be competitive each race and that is probably more important and we are not quite there yet."
Emery meanwhile ruled out replacing the Altima bodyshape with the GT-R if V8 Supercars allows two-door models into the class in future.
The GT-R nameplate will feature on the company's new-for-2015 LMP1 program, which will do battle with Audi, Toyota and Porsche at Le Mans.