James Courtney returns to karting roots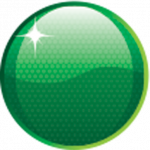 Former double world champion James Courtney returned to his karting roots today as part of the build up to the Coates Hire Ipswich 400.
Courtney, Jamie Whincup, Scott Pye, Tim Slade and Lee Holdsworth took part in a karting initiative that saw V8 Supercars donate $5000 to the Ipswich Kart Club's mayoral karts program.
The effort is a joint venture between the Ipswich Kart Club and the city's mayor Paul Pisasale for school children to jump behind the wheel of a kart to learn crucial skills ahead of obtaining their road licence.
"It's great to be able to support the next generation of motorsport and you never know these guys could be knocking on the door for my job soon!" Courtney said.
"It's important for us guys to come back to where it all started. I think every driver has some very fond memories of their karting days, so I think it's cool that we can come back and support the up-and-coming stars.
"They're the future of our sport and it's pretty likely we'll be swapping paint with them sooner rather than later."
Erebus Motorsport driver Lee Holdsworth cut his teeth at the Ipswich Kart Club as a budding young racer.
"The Ipswich Kart Club was my home track, so it's been good fun to get back into a kart and go against the next generation of karters ahead of the Coates Hire Ipswich 400."