IndyCar campaigns to stamp out wrist injuries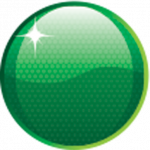 Measures to decrease the amount of wrist and hand injuries have been stepped up with IndyCar looking at options to make drivers safer ahead of the final month of the series.
IndyCar has been hit with a spate of driver wrist and hand injuries which number around 23 since 2010.
One of the solutions is a steering damper which was fitted to the #27 United Fiber & Data Andretti Autosport car of James Hinchcliffe in a recent test at the Mid-Ohio track ahead of the next round of the IndyCar series there this weekend.
This followed a similar assessment of a damper on the #83 Novo Nordisk Chip Ganassi car of Charlie Kimball at Sebring last month.
IndyCar commissioned control chassis supplier Dallara with the task of designing and building the damper so it can counter the transfer of energy channelled through a driver's hands in high impact incidents.
The spate of injuries have continued this year with Mikhail Aleshin one of the latest drivers to injure his wrist.
Most injuries have been experienced on road or street tracks with Australian Ryan Briscoe fracturing his right wrist on the Toronto street circuit last year which required corrective surgery.
"I think it's important for IndyCar to continue the research and see what's the best option," Briscoe told IndyCar.com.
"I really love the fact that the IndyCar does not have power steering because it separates it from other series.
"You have to be strong and fit to drive an IndyCar.
"The steering damper might be the best option; you have wheel-to-wheel contact or impact (with concrete walls on some road/street circuits or the SAFER Barrier on ovals) and nothing bends on the race car and you feel all that shock comes through the steering wheel."
Celebrated surgeon Terry Trammell is working with manufacturers to develop a wrist/thumb brace that was originally designed for motocross.
A version of the brace is expected to be tested on Honda's simulator at Brownsburg, Indiana.
"It's a whole new concept because no-one has ever done it," Trammell said.
"The idea is to make it small enough and light enough and flexible enough for drivers to push all the buttons on their steering wheel, and with a thin covering that would protect their wrists.
"The thumb is the most frequently injured part of the hand, and designing a brace that keeps the thumb at normal excursion but not any further has been a challenge."
An energy absorption material that wraps the steering wheel has also undergone baseline testing.
IndyCar director of engineering and safety Jeff Horton said: "As they grip the steering wheel they would still have that connection to the racetrack but any loading beyond that the material would provide a cushion.
"We could tune that foam to whatever grip strength wanted. It's just another piece in the chain to mitigate the forces coming back through the steering wheel."