FEATURE: Heritage Touring Cars – Re-Car VC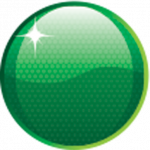 The latest in a series of features profiling the Group C and A touring cars that make up the Heritage Touring Car category focusses on the Re-Car Commodore VC of Lindsay Woollard.
This car possess a very interesting history, including a brief stint as a mock-up Peter Brock Holden Dealer Team Commodore.
The Re-Car team built new Commodores when the model was first introduced to Australian touring car racing and Re-Car owner Alan Browne's team ran them in both 1980 and 1981.
Browne and Sports Sedan ace Tony Edmondson were involved in the major pile-up that stopped the 1981 Bathurst race and saw Dick Johnson and John French declared as winners.
Prior to Bathurst a deal had been done for young Tasmanian privateer David Parsons to purchase the #4 Browne/Edmondson car for the following season, however the fact was his soon-to-be acquired car was now badly smashed.
Browne took the car back to Melbourne, had it fully repaired and it was sent south to Tasmania as a plain white Commodore for Parsons to drive the following season.
The celebrated dairy farmer raced the car in the 1982 Australian Touring Car Championship, making his first start on his home track at Symmons Plains, where he finished fifth.
Further outings at Lakeside, Wanneroo, Adelaide International Raceway and Surfers Paradise followed in that year's ATCC and Parsons finished fourth in all of those races bar the trip to Perth.
Parsons scored a drive with Peter Janson in the endurance races for 1982, however did run his own car at the Castrol 400 at Sandown (#13 with some Schweppes and Cherry Ripe signage) given those were the days most drivers competed in the race solo and Janson was behind the wheel of the regular Cadbury-Schweppes Holden.
Parsons again raced the car in the Australian Touring Car Championship in 1983, competing in all seven rounds with a best finish of fourth at home at Symmons Plains. He finished seventh overall in the ATCC, which was won by Allan Moffat's Mazda RX-7.
The car actually had its second major accident in a few years at the Adelaide International Raceway round when it pitched Parsons off the road at high speed and severely damaged the rear.
Parsons' car made its last ATCC appearance at Lakeside in 1983 but race fans would see it again the following year – though in a very different livery!
The car was painted in a '#05 Commodore' livery and used in the filming of an advertisement for Vita-Brit breakfast cereal at Sandown with Brock driving against Dick Johnson's Palmer Tube Mills Falcon and a mobile Vita-Brit (in fact a VW Beetle built to look like a Vita-Brit!) actually driven by Brock's HDT team-mate John Harvey!
Given Brock and HDT were sponsored by Marlboro cigarettes at the time and the commercial was for a breakfast cereal aimed at kids (and starred one!), his car for the ad was devoid of the familiar red, black and white Marlboro colours.
The car was then sold to Noel Davis in Sydney who raced it as a Sports Sedan (including for a time still in the 'Commodore' livery as it had starred in the Vita-Brits ad) before it was repainted blue and silver.
It was purchased by Adelaide driver Chris Smerdon, who touring car fans will have come to know in the latter years as he drove Perkins-built Commodores and continues to race an ex Stone Brothers Falcon in the Kumho V8 Touring Car Series.
It was then sold to Alan Gates who raced it in Sports Sedans but was involved in a nasty crash at Adelaide International Raceway and was hit in the driver's side door at high speed, putting him into hospital for a few months.
It did not race again in his hands before being purchased by Victorian Craig Bowring.
He sold it to current owner/driver Lindsay Woollard in 2012, who has enjoyed racing it in HTC across a range of tracks.
"I took ownership of it after the Grand Prix meeting in 2012 but I didn't actually race it until later that year at the Sandown V8 Supercar meeting," recalls Woollard.
"I used to drive the Roadways A9X Hatchback for Mick and Anna Cameron. I was talking to Craig Bowring one day about driving the Torana being great but that I would like to own my own car. So he offered the Commodore for sale and away I went.
"She's quite a nice car to drive. We get it out to most HTC events. We were up at Morgan Park recently and we'll be at Winton in August. We try to get it out as much as we can."
"I started racing at 42 and my first race was in a Group C Torana at Muscle Car Masters some seven or eight years ago."
VIDEO: Footage of the Vitabrit advert, described by former Holden Motorsport PR manager Tim 'Plastic' Pemberton

This feature also appears on the Heritage Touring Cars website