Roush philosophical over Edwards exit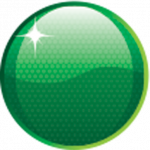 Jack Roush admits that his squad will be heavily reliant on veteran Greg Biffle next season after the departure of star driver Carl Edwards.
Edwards' long-mooted exit from Roush Fenway was finally made public at the weekend.
The 34-year-old, a 10-season veteran of Roush's Sprint Cup effort, is expected to join former team-mate Matt Kenseth in an expanded Joe Gibbs Toyota outfit in 2015.
Edwards remained silent on his future at Indianapolis, with confirmation of his exit from Roush having come via the team announcing its three-man line-up of Trevor Bayne and existing drivers Ricky Stenhouse and Greg Biffle.
"We made him an offer, but I believe his decision was not based on… NASCAR racing, Cup racing is a big-time sports entertainment thing today," said Roush of Edwards.
"Like football and baseball and basketball, athletes move around.
"We wish it wouldn't happen, but there's curiosity about what another team's situation would look like and I think that although I shouldn't speculate, I think Carl wanted to try something different before he saw his career get in its middle term and its final years."
Edwards' current three-year deal with Roush is understood to have been brokered by Ford, which has used the Missouri native as its poster boy in recent seasons.
"Carl Edwards has been a part of the Ford family for a decade, and it will certainly be tough to see him leave Ford and Roush Fenway Racing," said Ford Racing director Jamie Allison.
"During Carl's time with Roush, he has represented Ford Motor Company with the utmost class, both on and off the track.
"We at Ford Racing did everything to facilitate keeping Carl a part of the Ford Racing & Roush Fenway family, but in the end that option did not come to fruition."
Roush meanwhile insists he's excited about the future of his squad with 23-year-old Bayne, 26-year-old Stenhouse and 44-year-old Biffle.
"It doesn't look different than when Mark Martin stepped away and we were left with Greg and Carl to go forward," said Roush of his youthful line-up.
"We've been in this business for 27 years counting and we have made it our habit, our practice, our preference to bring drivers in.
"We've brought in 23 drivers that had never been part of NASCAR before and 19 of them are still in this sport and 17 of them have won races, so we're pretty much on time."
He admitted, however, that Biffle will shoulder a greater burden alongside the two youngsters.
"Certainly the focus of our leadership is gonna be with Greg Biffle and the things that he does with the race car and the leadership he provides for the engineering initiatives we take," said Roush.
"We had that split with Carl and Greg together this year, so that will be a little different next year, but Ricky is ready to step up.
"Trevor, of course he's a Daytona 500 winner and he drives his car with great enthusiasm in the Nationwide Series.
"We're not gonna be in a bad place next year, it's just gonna be a little different."
Bayne currently competes full-time in the Nationwide Series with Roush, where he sits sixth in points after 19 races, and part-time in the Sprint Cup for Wood Brothers Racing.
Bayne won the 2011 Daytona 500 with Wood Brothers but has yet to embark on a full-time season in the top flight.
Stenhouse meanwhile stepped up to full-time Sprint Cup competition last year in place of Matt Kenseth.
He currently runs 28th in the standings, having finished his rookie season 19th.