Ricciardo salutes in mesmerising Hungarian GP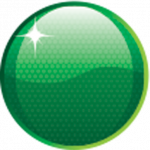 Daniel Ricciardo stormed to his second career win in an epic climax to the Hungarian Grand Prix.
The enthralling 70-lap race saw Ricciardo take the lead with three laps remaining, just as he did when he won the Canadian GP in early June.
Ricciardo, who had pitted from the lead for fresh tyres with 15 laps remaining, staged a heroic pass on Lewis Hamilton for third before surging by Fernando Alonso's Ferrari in a dynamic late braking move.
"It feels as good as the first.," Ricciardo beamed.
"The Safety Car at the beginning was to our advantage but when the second one came out it didn't really help us."
"That was a lot of fun the last few laps."
With the outcome on a knife-edge over the last 10 laps, Nico Rosberg had set about a storming finish, honing on the leading three and having a dust up with Hamilton before finishing fourth.
Felipe Massa's fortunes took a turn for the better by finishing fifth ahead of Kimi Raikkonen, Sebastien Vettel and Valtteri Bottas.
After at one stage running up front Jean-Eric Vergne was ninth ahead of early leader Jenson Button.
Hamilton had started from the pitlane and then made contact with the barriers on the opening lap after making a mistake before claiming a podium against all odds.
Hamilton hit the barrier with the left side of the Mercedes at turn two before complaining of a vibration as he tried to tack onto the field.
In a gripping race which had started in wet conditions after a summer deluge less than a hour before the start, Rosberg haired off to a decisive lead in the early stages.
After feeling his way on the opening lap, Rosberg proceeded to open up a 6s gap after five laps.
With eight laps in the books Marcus Ericsson had a heavy shunt at turn three, bringing out the Safety Car which triggered a round of pit stops with teams switching to slick tyres on a damp but drying track.
Ricciardo's strategy strengthened as he ditched his intermediates and gained track position.
While still under Safety Car Romain Grosjean crashed approaching turn four.
As the Safety Car continued to pace the field, puffs of smoke were visible from the left rear of Rosberg's car with the German told to stay off the brakes.
On the restart on lap 15, Ricciardo led the field away as early leader Rosberg was shuffled down to sixth however Jenson Button soon took over the front.
Hamilton managed to gain track position to be running in ninth as Rosberg lost ground to be seventh.
After 20 laps Ricciardo managed to squeeze out a 5s lead over the Williams of Felipe Massa.
The order was jumbled again for another Safety Car for Sergio Perez's last corner accident with Ricciardo pushed down to sixth while Alonso led.
Alonso began to open up a gap over the second-placed Toro Rosso of Jean-Eric Vergne who had come under fire from Rosberg just short of half-race distance.
Vettel survived a huge spin on the front straight, managing to avoid heavy contact with the barriers.
Hamilton then put on daring move on Vergne around the outside at turn four to take second place.
Alonso pitted after 39 laps for softs, giving up the lead to Hamilton who soon had to stop for medium rubber.
Hamilton was informed over the team radio to let Rosberg past as the Mercedes pair ran third and fourth but the Briton does not oblige.
Meanwhile Ricciardo's lead diminished with the Red Bull runner then coming in for new boots with 15 laps remaining.
Ricciardo rejoined in fourth, leaving Alonso to inherit the lead on rapidly wearing tyres from the sparring Mercedes runners.
Rosberg was called in with 13 laps to go for fresh rubber before re-entering the fight down in seventh.
The F1 championship now takes a breather ahead of the next race, the Belgian Grand Prix at Spa from August 22-24.
See below for results of the Hungarian GP 
| | | | | |
| --- | --- | --- | --- | --- |
| 1 | Daniel Ricciardo | Red Bull/Renault | 70 | 1:53:05.058 |
| 2 | Fernando Alonso | Ferrari | 70 | 5.225 |
| 3 | Lewis Hamilton | Mercedes | 70 | 5.857 |
| 4 | Nico Rosberg | Mercedes | 70 | 6.361 |
| 5 | Felipe Massa | Williams/Mercedes | 70 | 29.841 |
| 6 | Kimi Räikkönen | Ferrari | 70 | 31.491 |
| 7 | Sebastian Vettel | Red Bull/Renault | 70 | 40.964 |
| 8 | Valtteri Bottas | Williams/Mercedes | 70 | 41.344 |
| 9 | Jean-Éric Vergne | Toro Rosso/Renault | 70 | 58.527 |
| 10 | Jenson Button | McLaren/Mercedes | 70 | 1:07.280 |
| 11 | Adrian Sutil | Sauber/Ferrari | 70 | 1:08.169 |
| 12 | Kevin Magnussen | McLaren/Mercedes | 70 | 1:18.465 |
| 13 | Pastor Maldonado | Lotus/Renault | 70 | 1:24.024 |
| 14 | Daniil Kvyat | Toro Rosso/Renault | 69 | 1 Lap |
| 15 | Jules Bianchi | Marussia/Ferrari | 69 | 1 Lap |
| 16 | Max Chilton | Marussia/Ferrari | 69 | 1 Lap |
| – | Esteban Gutiérrez | Sauber/Ferrari | 32 | Power Unit |
| – | Kamui Kobayashi | Caterham/Renault | 29 | Retirement |
| – | Sergio Pérez | Force India/Mercedes | 27 | Spun off |
| – | Nico Hülkenberg | Force India/Mercedes | 19 | Collision |
| – | Romain Grosjean | Lotus/Renault | 15 | Spun off |
| – | Marcus Ericsson | Caterham/Renault | 12 | Spun off |
See below for championship points
| | | |
| --- | --- | --- |
| 1 | Nico Rosberg | 202 |
| 2 | Lewis Hamilton | 191 |
| 3 | Daniel Ricciardo | 131 |
| 4 | Fernando Alonso | 115 |
| 5 | Valtteri Bottas | 95 |
| 6 | Sebastian Vettel | 88 |
| 7 | Nico Hülkenberg | 69 |
| 8 | Jenson Button | 60 |
| 9 | Felipe Massa | 40 |
| 10 | Kevin Magnussen | 37 |
| 11 | Sergio Pérez | 29 |
| 12 | Kimi Räikkönen | 27 |
| 13 | Jean-Éric Vergne | 11 |
| 14 | Romain Grosjean | 8 |
| 15 | Daniil Kvyat | 6 |
| 16 | Jules Bianchi | 2 |
| 17 | Adrian Sutil | 0 |
| 18 | Marcus Ericsson | 0 |
| 19 | Pastor Maldonado | 0 |
| 20 | Esteban Gutiérrez | 0 |
| 21 | Max Chilton | 0 |
| 22 | Kamui Kobayashi | 0 |