Q&A: Ricciardo reflects on stunning victory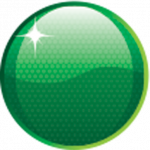 Daniel Ricciardo took his second career Formula 1 victory in impressive fashion at the Hungaroring.
Just as he had done so on the way to a maiden triumph in Canada last month, the Australian came from behind in the closing stages with a series of breath-taking passes.
Here is what the 25-year-old Red Bull Racing star had to say following his latest triumph.
QUESTION: Well done Daniel, that was an amazing victory. You led early one and then obviously came back at the end. When did you think you had it won?

RICCIARDO: I wasn't sure. I knew that the first Safety Car played into our hands, we inherited the lead there, pitting for slicks and then, yeah, we were looking alright.
Then we got the second Safety Car and obviously we pitted again for another set of tyres but we obviously lost the lead. I wasn't really sure what was going to happen.
We were stayed out pretty long that stint and we were leading a fair chunk of the mid-race but then I knew we weren't going to get to the end on that set of tyres. So we had to pit again and that put me back out of position.
Then we knew we had to overtake to win the race. Obviously we had the fresher tyres at our disposal but I knew it was going to be an exciting finish.
I honestly had a scare in the middle of the race, for a few laps we had some issues. Basically, we were down on power and had to get a bit crazy on the switches, so I thought the race could have potentially ended early but we got through that and yeah, very happy.
QUESTION: What about the overtaking manoeuvres in the last few laps (on Lewis Hamilton and then Fernando Alonso)?
RICCIARDO: Yeah, obviously there was only one way to win it and that was to get around them. Obviously I had the advantage of the fresher tyres, but I knew they wouldn't make it easy.
I attempted Lewis into Turn 2, I think the previous lap or maybe two before I eventually got him, but just locked up and went too wide. I had a second crack at it and I still locked up but I managed to just hang on and just had a bit more grip around the outside there, so that was that.
And then, once I got close enough to Fernando, I knew I just had to go for it. Being in that sandwich there, Lewis was still I think in the DRS zone, basically I couldn't waste too much time and that's what I did and then once I got the lead I knew it was just a couple of laps to go. Yeah, it feels good.
QUESTION: How does this compare to Canada?
RICCIARDO: It honestly does compare to Canada. Obviously the first victory is special but it definitely leaves you wanting more.
I was just as hungry for this second one and it feels just as good – I won't say better but you realise it a bit more so if feels like you can enjoy it a bit more.
And when I crossed the line, everything felt a bit more real, so I guess I took in a bit more of this one today. So, yeah, it feels awesome.
And I just want of obviously quickly thank the team as well. To have two victories in the first half of the season with them, obviously I owe a lot of that to them as well, for letting me just settle in, establish myself with them.
They never put too much pressure on me, they let me roll into it as I liked – and I think that's been the best balance for all of us. The results are showing and I'll enjoy this one as much as Canada.
QUESTION: When do you think your next victory will come? This year you are the only Mercedes destroyer. And do you still continue to develop this year's car or will you focus on next year after Spa?
RICCIARDO: I think – answering your second question quickly – I think we're definitely going to keep trying to push for this year. There's still a lot to play for.
In any case, what we learn this year we can still take forward for next year so the team will keep pushing and I'm sure that now this second victory will keep the motivation strong within the team so that's good. Sorry, what was the first question?
QUESTION: Three different drivers, three different teams, three different power trains (battling for the win) in the last race of this part of the season. Does it mean that in the second part of the season we will maybe see some more competition or did the circumstances of the race create this situation?
RICCIARDO: I think today obviously the mixed conditions and the Safety Cars maybe helped out this order in terms of having three different manufacturers up here but I would like to think that it can create something for the second half.
I think that in pure dry conditions, Mercedes still have a pretty significant edge on everyone else.
Spa, it's a pretty good place to start the second half of the year. Maybe the weather and the changes they have there could create something exciting but forgetting all the stats, obviously this is a great thing to see today: three teams, three manufacturers all up here. It's refreshing, for sure.
QUESTION: Fernando said a few races ago that the championship was basically over? It was for one of the guys from Mercedes. And Sebastian said that mathematically it was still on, so what's your opinion on that? Is it over or is it not?
RICCIARDO: I think there's obviously a couple of opinions. When maybe some of us say it's over, I think it's just purely looking at the performance of Mercedes. On a normal weekend with normal conditions on pretty much all circuits, they've been dominant.
I think days like today, with some changing conditions, some Safety Cars, it helps us keep our nose in the fight. I think Seb's right in saying that until it's mathematically over it isn't.
If you look at today, I closed in on the championship but realistically we're still a long way off. It doesn't really change the approach in any case. If we're in it or not, we still race for the highest position possible and obviously as we saw today, the win was there for grabs and we took it.
In any case, I don't think it changes the approach for Sundays. I think with the Abu Dhabi system they've applied this year, it's still going to be pretty open until late on in the season. We'll just keep doing what we can.