Jeff Gordon wins fifth Brickyard 400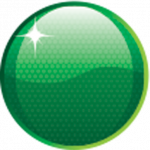 Jeff Gordon won the first Brickyard 400 in 1994, now he has his fifth after taking victory in the 21st edition at Indianapolis.
In a case of what was meant to be, the Mayor of Indianapolis declared prior to the race that it was "Jeff Gordon Day" in the city and he delivered.
He is the most successful NASCAR driver at Indy and ties him with Michael Schumacher whose five F1 wins is considered the gold standard at the track.
Gordon set up the win when he won the final restart from the outside to pass Hendrick Motorsports teammate Kasey Kahne with 17 laps remaining.
"I don't think there is a greater feeling for a race car driver than to have a great team because that is what it took today," said Gordon.
"I'm not very good on re-starts, but I made the re-start of my life today when it countered the most. I knew we had a great race car today and just needed to get out in front.
"It is such a big race, such an important victory, crucial moment in the season and championship, so it's clearly an emotional moment. We got number five!"
By the finish it was Kyle Busch in second while Kahne slipped back to sixth.
Australia's Marcos Ambrose finished the race in 22nd after he was forced to start off the back following a transmission change prior to the green flag. Ambrose who is still in with a fighting chance to make the Chase for the Cup, no doubt pleased that Gordon took his second win of the season, and not one of the drivers, like him, who are looking for a victory to lock themselves into NASCAR's version of the playoffs.
With their Indianapolis results Gordon, Jimmie Johnson, Carl Edwards and Joey Logano secured spots in the Chase for the NASCAR Sprint Cup. Dale Earnhardt Jr. and Brad Keselowski clinched their spots two weeks ago at New Hampshire.
The big news prior to the green flag was that Roush Fenway Racing confirmed that Edwards will not be back with the Ford outfit in 2015. Although it has not been confirmed where Edwards will be heading, it is widely tipped that he will join former team-mate Matt Kenseth along with Kyle Busch and Denny Hamlin at Joe Gibbs Racing aboard a Toyota. Roush Fenway meanwhile has confirmed that it will field entries for Greg Biffle, Ricky Stenhouse Jr. and Trevor Bayne.
VIDEO: Race finish

VIDEO: Gordon in Victory Lane

RESULTS: Crown Royal Presents, The John Wayne Walding 400 at The Brickyard
| | | | | | | | | | |
| --- | --- | --- | --- | --- | --- | --- | --- | --- | --- |
| | CAR | DRIVER | MANUFACTURER | STARTING POS. | LAPS | LAPS LED | FINAL STATUS | POINTS | BONUS POINTS |
| 1 | 24 | Jeff Gordon | Chevrolet | 2 | 160 | 40 | Running | 47 | 4 |
| 2 | 18 | Kyle Busch | Toyota | 12 | 160 | 0 | Running | 42 | 0 |
| 3 | 11 | Denny Hamlin | Toyota | 27 | 160 | 18 | Running | 42 | 1 |
| 4 | 20 | Matt Kenseth | Toyota | 13 | 160 | 0 | Running | 40 | 0 |
| 5 | 22 | Joey Logano | Ford | 9 | 160 | 10 | Running | 40 | 1 |
| 6 | 5 | Kasey Kahne | Chevrolet | 10 | 160 | 70 | Running | 40 | 2 |
| 7 | 42 | Kyle Larson | Chevrolet | 15 | 160 | 5 | Running | 38 | 1 |
| 8 | 4 | Kevin Harvick | Chevrolet | 1 | 160 | 12 | Running | 37 | 1 |
| 9 | 88 | Dale Earnhardt Jr | Chevrolet | 23 | 160 | 0 | Running | 35 | 0 |
| 10 | 3 | Austin Dillon | Chevrolet | 17 | 160 | 1 | Running | 35 | 1 |
| 11 | 31 | Ryan Newman | Chevrolet | 4 | 160 | 0 | Running | 33 | 0 |
| 12 | 2 | Brad Keselowski | Ford | 3 | 160 | 0 | Running | 32 | 0 |
| 13 | 16 | Greg Biffle | Ford | 19 | 160 | 0 | Running | 31 | 0 |
| 14 | 48 | Jimmie Johnson | Chevrolet | 11 | 160 | 0 | Running | 30 | 0 |
| 15 | 99 | Carl Edwards | Ford | 18 | 160 | 0 | Running | 29 | 0 |
| 16 | 15 | Clint Bowyer | Toyota | 16 | 160 | 3 | Running | 29 | 1 |
| 17 | 14 | Tony Stewart | Chevrolet | 6 | 160 | 0 | Running | 27 | 0 |
| 18 | 47 | AJ Allmendinger | Chevrolet | 36 | 160 | 0 | Running | 26 | 0 |
| 19 | 55 | Brian Vickers | Toyota | 5 | 160 | 0 | Running | 25 | 0 |
| 20 | 1 | Jamie McMurray | Chevrolet | 24 | 160 | 0 | Running | 24 | 0 |
| 21 | 43 | Aric Almirola | Ford | 41 | 160 | 0 | Running | 23 | 0 |
| 22 | 9 | Marcos Ambrose | Ford | 22 | 160 | 0 | Running | 22 | 0 |
| 23 | 12 | Juan Pablo Montoya | Ford | 8 | 160 | 0 | Running | 21 | 0 |
| 24 | 17 | Ricky Stenhouse Jr | Ford | 21 | 160 | 0 | Running | 20 | 0 |
| 25 | 78 | Martin Truex Jr | Chevrolet | 25 | 160 | 0 | Running | 19 | 0 |
| 26 | 95 | Michael McDowell | Ford | 28 | 160 | 0 | Running | 18 | 0 |
| 27 | 51 | Justin Allgaier | Chevrolet | 31 | 159 | 0 | Running | 17 | 0 |
| 28 | 41 | Kurt Busch | Chevrolet | 7 | 159 | 0 | Running | 16 | 0 |
| 29 | 98 | Josh Wise | Chevrolet | 30 | 159 | 0 | Running | 15 | 0 |
| 30 | 40 | Landon Cassill | Chevrolet | 37 | 158 | 0 | Running | 0 | 0 |
| 31 | 7 | Michael Annett | Chevrolet | 33 | 158 | 1 | Running | 14 | 1 |
| 32 | 26 | Cole Whitt | Toyota | 39 | 158 | 0 | Running | 12 | 0 |
| 33 | 13 | Casey Mears | Chevrolet | 26 | 158 | 0 | Running | 11 | 0 |
| 34 | 27 | Paul Menard | Chevrolet | 29 | 158 | 0 | Running | 10 | 0 |
| 35 | 34 | David Ragan | Ford | 38 | 158 | 0 | Running | 9 | 0 |
| 36 | 38 | David Gilliland | Ford | 34 | 157 | 0 | Running | 8 | 0 |
| 37 | 37 | Bobby Labonte | Chevrolet | 43 | 157 | 0 | Running | 7 | 0 |
| 38 | 36 | Reed Sorenson | Chevrolet | 42 | 156 | 0 | Running | 6 | 0 |
| 39 | 32 | Travis Kvapil | Ford | 40 | 156 | 0 | Running | 5 | 0 |
| 40 | 23 | Alex Bowman | Toyota | 35 | 156 | 0 | Running | 4 | 0 |
| 41 | 83 | Ryan Truex | Toyota | 32 | 149 | 0 | Running | 3 | 0 |
| 42 | 10 | Danica Patrick | Chevrolet | 14 | 114 | 0 | Rear Gear | 2 | 0 |
| 43 | 21 | Trevor Bayne | Ford | 20 | 96 | 0 | Accident | 0 | 0 |
 STANDINGS
| | | | | | | | | |
| --- | --- | --- | --- | --- | --- | --- | --- | --- |
| POS | DRIVER | POINTS | BEHIND | STARTS | WINS | TOP 5 | TOP 10 | DNF |
| 1 | Jeff Gordon | 717 | Leader | 20 | 2 | 7 | 14 | 0 |
| 2 | Dale Earnhardt Jr | 693 | -24 | 20 | 2 | 9 | 14 | 1 |
| 3 | Brad Keselowski | 666 | -51 | 20 | 3 | 9 | 10 | 0 |
| 4 | Matt Kenseth | 661 | -56 | 20 | 0 | 8 | 13 | 1 |
| 5 | Jimmie Johnson | 628 | -89 | 20 | 3 | 6 | 12 | 2 |
| 6 | Kyle Busch | 609 | -108 | 20 | 1 | 6 | 9 | 2 |
| 7 | Ryan Newman | 606 | -111 | 20 | 0 | 2 | 7 | 0 |
| 8 | Carl Edwards | 603 | -114 | 20 | 2 | 4 | 8 | 2 |
| 9 | Joey Logano | 591 | -126 | 20 | 2 | 7 | 10 | 4 |
| 10 | Clint Bowyer | 577 | -140 | 20 | 0 | 2 | 8 | 2 |
| 11 | Denny Hamlin | 572 | -145 | 19 | 1 | 5 | 8 | 1 |
| 12 | Kevin Harvick | 565 | -152 | 20 | 2 | 5 | 9 | 2 |
| 13 | Kyle Larson | 562 | -155 | 20 | 0 | 4 | 9 | 2 |
| 14 | Austin Dillon | 559 | -158 | 20 | 0 | 1 | 3 | 0 |
| 15 | Kasey Kahne | 555 | -162 | 20 | 0 | 2 | 8 | 3 |
| 16 | Paul Menard | 551 | -166 | 20 | 0 | 3 | 9 | 0 |
| 17 | Greg Biffle | 550 | -167 | 20 | 0 | 2 | 5 | 1 |
| 18 | Brian Vickers | 532 | -185 | 20 | 0 | 3 | 6 | 1 |
| 19 | Tony Stewart | 529 | -188 | 20 | 0 | 2 | 6 | 1 |
| 20 | Marcos Ambrose | 511 | -206 | 20 | 0 | 2 | 4 | 0 |
| 21 | Jamie McMurray | 499 | -218 | 20 | 0 | 2 | 5 | 3 |
| 22 | Aric Almirola | 496 | -221 | 20 | 1 | 2 | 4 | 3 |
| 23 | AJ Allmendinger | 466 | -251 | 20 | 0 | 1 | 3 | 1 |
| 24 | Martin Truex Jr | 465 | -252 | 20 | 0 | 0 | 3 | 1 |
| 25 | Kurt Busch | 456 | -261 | 20 | 1 | 4 | 4 | 5 |
| 26 | Casey Mears | 455 | -262 | 20 | 0 | 1 | 2 | 0 |
| 27 | Ricky Stenhouse Jr | 397 | -320 | 20 | 0 | 1 | 4 | 1 |
| 28 | Danica Patrick | 382 | -335 | 20 | 0 | 0 | 2 | 3 |
| 29 | Justin Allgaier | 343 | -374 | 20 | 0 | 0 | 0 | 4 |
| 30 | Michael Annett | 325 | -392 | 20 | 0 | 0 | 0 | 2 |
| 31 | David Gilliland | 284 | -433 | 20 | 0 | 0 | 0 | 4 |
| 32 | Cole Whitt | 282 | -435 | 20 | 0 | 0 | 0 | 2 |
| 33 | David Ragan | 262 | -455 | 20 | 0 | 0 | 0 | 2 |
| 34 | Reed Sorenson | 245 | -472 | 20 | 0 | 0 | 0 | 5 |
| 35 | Alex Bowman | 244 | -473 | 20 | 0 | 0 | 0 | 4 |
| 36 | Josh Wise | 239 | -478 | 19 | 0 | 0 | 0 | 1 |
| 37 | Ryan Truex | 145 | -572 | 17 | 0 | 0 | 0 | 5 |
| 38 | Michael McDowell | 138 | -579 | 10 | 0 | 0 | 1 | 3 |
| 39 | Travis Kvapil | 113 | -604 | 13 | 0 | 0 | 0 | 1 |
| 40 | Terry Labonte | 77 | -640 | 3 | 0 | 0 | 0 | 0 |
| 41 | Bobby Labonte | 54 | -663 | 3 | 0 | 0 | 0 | 1 |
| 42 | Parker Kligerman | 54 | -663 | 8 | 0 | 0 | 0 | 4 |
| 43 | Jeff Burton | 51 | -666 | 2 | 0 | 0 | 0 | 0 |
| 44 | Michael Waltrip | 48 | -669 | 3 | 0 | 0 | 0 | 1 |
| 45 | Juan Pablo Montoya | 47 | -670 | 2 | 0 | 0 | 0 | 0 |
| 46 | David Stremme | 43 | -674 | 6 | 0 | 0 | 0 | 2 |
| 47 | David Reutimann | 37 | -680 | 3 | 0 | 0 | 0 | 0 |
| 48 | Brett Moffitt | 32 | -685 | 2 | 0 | 0 | 0 | 0 |
| 49 | Timmy Hill | 22 | -695 | 5 | 0 | 0 | 0 | 3 |
| 50 | Dave Blaney | 16 | -701 | 4 | 0 | 0 | 0 | 2 |
| 51 | Alex Kennedy | 10 | -707 | 2 | 0 | 0 | 0 | 1 |
| 52 | Boris Said | 9 | -708 | 1 | 0 | 0 | 0 | 0 |
| 53 | Eddie MacDonald | 9 | -708 | 1 | 0 | 0 | 0 | 0 |
| 54 | Tomy Drissi | 6 | -711 | 1 | 0 | 0 | 0 | 0 |
| 55 | Landon Cassill | 0 | -717 | 18 | 0 | 0 | 0 | 3 |
| 56 | Sam Hornish Jr | 0 | -717 | 1 | 0 | 0 | 0 | 0 |
| 57 | Trevor Bayne | 0 | -717 | 8 | 0 | 0 | 0 | 3 |
| 58 | Brian Scott | 0 | -717 | 5 | 0 | 0 | 0 | 1 |
| 59 | Ryan Blaney | 0 | -717 | 1 | 0 | 0 | 0 | 0 |
| 60 | Blake Koch | 0 | -717 | 3 | 0 | 0 | 0 | 0 |
| 61 | Joe Nemechek | 0 | -717 | 9 | 0 | 0 | 0 | 2 |
| 62 | J.J. Yeley | 0 | -717 | 6 | 0 | 0 | 0 | 3 |
| 63 | Morgan Shepherd | 0 | -717 | 2 | 0 | 0 | 0 | 1 |
| 64 | Mike Bliss | 0 | -717 | 2 | 0 | 0 | 0 | 2 |
| 65 | Eric McClure | 0 | -717 | 0 | 0 | 0 | 0 | 0 |
| 66 | Matt Crafton | 0 | -717 | 0 | 0 | 0 | 0 | 0 |