Brabham, Moss revive memories at Silverstone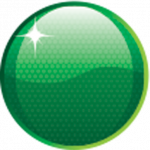 David Brabham and his late father's great rival and best friend Sir Stirling Moss revived memories of a golden era at the weekend's Silverstone Classic.
Brabham drove a BT24 alongside Moss in a Maserati 250F, which was the first car Sir Jack Brabham drove when he moved to England in the mid 1950's.
The Classic event was enriched with golden Brabham memories after the triple world champion was given a state funeral on the Gold Coast last month following his death aged 88 on May 19.
"To see Stirling up front in a Maserati 250F, which is also a car dad drove when he first came to England, and to drive alongside him in the Brabham BT24 was very cool," Brabham said.
"I always remember talking to dad, asking him which driver he thought was the best.
"Without hesitation he'd say it was Stirling.
"He was a fierce competitor and I think what really impressed dad with Stirling was whatever he drove he was fast in.
"It didn't matter what it was, it could have been a wheelbarrow and he would have been fast."
David Brabham, a former grand prix racer and accomplished sports car racer whose many wins include the 2009 Le Mans 24 Hour, was honoured to be part of the parade with Moss.
"I have to admit to front such a record parade of grand prix cars alongside Stirling Moss was pretty incredible," he said.
"He and I were sat on the front wheels of our cars chatting before the parade and then, when we were out on track, I took my phone and took some selfies and pictures of Stirling."
See below gallery from the Silverstone Classic meeting. Pics: PSP Images.