MuSashi Harc-Pro Honda strike at Suzuka 8H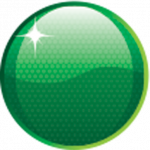 The Pata Honda riders Leon Haslam and Michael van der Mark along with Japanese rider Takumi Takahashi claimed victory in the coveted Suzuka 8 Hour.
In an incident-packed race the MuSashi Harc-Pro team landed a second successive triumph in the event with the CBR1000RR Fireblade.
The Yoshimura Suzuki Shell Advance Team of Takuya Tsuda, Josh Waters and Randy de Puniet finished second, less than a minute behind the Fireblade riders.
The final podium spot was taken by Noriyuki Haga, Dominique Aergerter and Yukio Kagayama from Kagayama Team.
With the start delayed by one hour following a heavy downpour more wet weather followed through the race which triggered the pace car to be called four times.
In one incident, the race leader Kosuke Akiyoshi (FCC TSR squad) and winner of the 2012 race with Jonathan Rea who was his team-mate once again for this year's event crashed.
Akiyoshi managed to return his CBR1000RR Fireblade to the pits, despite fracturing his femur in the crash.
It is the second year in succession that Rea has seen a team-mate crash out of a healthy lead but the FCC TSR team managed to repair the machine and draft in the fourth Pata Honda rider Lorenzo Zanetti who was reserve rider for the team.
With Rea doing the final stint in the gruelling race, the pair managed to lift the team back to 40th place at the flag.
It was World Supersport championship leader van der Mark who put the decisive move on Suzuki's Randy de Puniet to take second place at around half race distance.
When Akiyoshi crashed out, the Dutchman took over the lead which eventually built to more than a minute by the time his team-mate Takahashi took the chequered flag after just under seven hours of racing.
It was the fifth consecutive success for Honda's CBR1000RR Fireblade and Honda's 27th Suzuka triumph.