Harvick scores Indy pole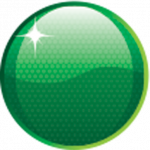 Kevin Harvick has won his fourth pole position of the NASCAR Sprint Cup season with the fastest time ahead of the Crown Royal Presents the John Wayne Walding 400 at the Brickyard in Indianapolis.
Harvick was the man during each of the three segments heading the field at the finish with a track record 303.987 km/h (188.889 mph) in the opening round, before setting a 303.313 km/h (188.470 mph) in the top-12 run-off.
He ended a streak of 16 different pole-sitters at the track, after his number #1 starting spot back in 2003. On that occasion he also won the race; the only driver to win the Brickyard from the pole.
"It's not very often you get to somewhat fulfil your childhood dreams," said Harvick.
"I really feel lucky just to be driving around the track."
Sharing the front row is four-time Brickyard winner Jeff Gordon, followed by Brad Keselowski and defending race-winner Ryan Newman.
With his motor racing future in the spotlight after team owner Richard Petty said the ball is in Marcos Ambrose court, the Australian will start the race from 22nd just behind a group of fellow Ford drivers.
"A lot of the Ford guys, the ones in our camp, are very close on the charts and fighting the same issues right now," said Ambrose.
"As a group, we're working on it, trying to get better for tomorrow.
"This race is a lot of strategy too, so we just want to put ourselves in a good position to get the best result tomorrow."
Aric Almirola hit the wall during the session and will race tomorrow with his backup car for the second consecutive race. The driver of the No. 43 qualified 41st but will start at the back of the pack.
Reed Sorenson, David Stremme and Matt Crafton were the three lowest qualifiers in the first round and thus, did not make the 43-car race.
QUALIFYING: Crown Royal Presents the John Wayne Walding 400 at the Brickyard in Indianapolis 
| | | | | | | | |
| --- | --- | --- | --- | --- | --- | --- | --- |
| POS.  | CAR | DRIVER | MANUFACTURER | SPONSOR | MPH | BEST TIME | BEHIND |
| 1 | 4 | Kevin Harvick | Chevrolet | Jimmy John's | 188.470 | 47.753 | Leader |
| 2 | 24 | Jeff Gordon | Chevrolet | Axalta | 187.770 | 47.931 | –0.178 |
| 3 | 2 | Brad Keselowski | Ford | Miller Lite | 186.893 | 48.156 | –0.403 |
| 4 | 31 | Ryan Newman | Chevrolet | Quicken Loans | 186.765 | 48.189 | –0.436 |
| 5 | 55 | Brian Vickers | Toyota | Aaron's Dream Machine | 186.455 | 48.269 | –0.516 |
| 6 | 14 | Tony Stewart | Chevrolet | Mobil 1 / Bass Pro Shops | 186.193 | 48.337 | –0.584 |
| 7 | 41 | Kurt Busch | Chevrolet | Haas Automation | 185.943 | 48.402 | –0.649 |
| 8 | 12 | Juan Pablo Montoya | Ford | Penske Truck Rental | 185.924 | 48.407 | –0.654 |
| 9 | 22 | Joey Logano | Ford | Shell Pennzoil | 185.828 | 48.432 | –0.679 |
| 10 | 5 | Kasey Kahne | Chevrolet | Time Warner Cable | 185.705 | 48.464 | –0.711 |
| 11 | 48 | Jimmie Johnson | Chevrolet | Lowe's / Kobalt Tools | 185.468 | 48.526 | –0.773 |
| 12 | 18 | Kyle Busch | Toyota | Snickers | 184.991 | 48.651 | –0.898 |
| 13 | 20 | Matt Kenseth | Toyota | Dollar General | 185.468 | 48.526 | –0.773 |
| 14 | 10 | Danica Patrick | Chevrolet | GoDaddy | 185.391 | 48.546 | –0.793 |
| 15 | 42 | Kyle Larson | Chevrolet | Target | 185.254 | 48.582 | –0.829 |
| 16 | 15 | Clint Bowyer | Toyota | RK Motors Charlotte | 185.128 | 48.615 | –0.862 |
| 17 | 3 | Austin Dillon | Chevrolet | Dow – Mycogen Seeds | 185.048 | 48.636 | –0.883 |
| 18 | 99 | Carl Edwards | Ford | Fastenal | 184.991 | 48.651 | –0.898 |
| 19 | 16 | Greg Biffle | Ford | 3M Safety Ford Fusion | 184.900 | 48.675 | –0.922 |
| 20 | 21 | Trevor Bayne | Ford | Motorcraft / Quick Lane Tire & Auto Center | 184.869 | 48.683 | –0.930 |
| 21 | 17 | Ricky Stenhouse Jr | Ford | EcoPower Oil | 184.740 | 48.717 | –0.964 |
| 22 | 9 | Marcos Ambrose | Ford | Stanley | 184.426 | 48.800 | –1.047 |
| 23 | 88 | Dale Earnhardt Jr | Chevrolet | National Guard | 183.887 | 48.943 | –1.190 |
| 24 | 1 | Jamie McMurray | Chevrolet | CESSNA | 183.610 | 49.017 | –1.264 |
| 25 | 78 | Martin Truex Jr | Chevrolet | Furniture Row | 184.449 | 48.794 | –1.041 |
| 26 | 13 | Casey Mears | Chevrolet | No. 13 GEICO Chevrolet SS | 183.726 | 48.986 | –1.233 |
| 27 | 11 | Denny Hamlin | Toyota | FedEx Express | 183.692 | 48.995 | –1.242 |
| 28 | 95 | Michael McDowell | Ford | K-LOVE Radio | 183.565 | 49.029 | –1.276 |
| 29 | 27 | Paul Menard | Chevrolet | Moen / Menards | 183.539 | 49.036 | –1.283 |
| 30 | 98 | Josh Wise | Chevrolet | Curb Records/Lee Brice | 182.867 | 49.216 | –1.463 |
| 31 | 51 | Justin Allgaier | Chevrolet | Collision Cure Body Werks | 182.656 | 49.273 | –1.520 |
| 32 | 83 | Ryan Truex | Toyota | Burger King Toyota | 182.574 | 49.295 | –1.542 |
| 33 | 7 | Michael Annett | Chevrolet | Pilot / Flying J Chevrolet | 182.245 | 49.384 | –1.631 |
| 34 | 38 | David Gilliland | Ford | Love's Travel Stops | 182.072 | 49.431 | –1.678 |
| 35 | 23 | Alex Bowman | Toyota | Dr. Pepper Toyota Camry | 181.866 | 49.487 | –1.734 |
| 36 | 47 | AJ Allmendinger | Chevrolet | Kingsford Charcoal | 181.815 | 49.501 | –1.748 |
| 37 | 40 | Landon Cassill | Chevrolet | Carsforsale.com | 181.778 | 49.511 | –1.758 |
| 38 | 34 | David Ragan | Ford | MDS | 181.609 | 49.557 | –1.804 |
| 39 | 26 | Cole Whitt | Toyota | Speed Stick GEAR Toyota | 181.528 | 49.579 | –1.826 |
| 40 | 32 | Travis Kvapil | Ford | KeenParts.com/Androzene.com | 181.474 | 49.594 | –1.841 |
| 41 | 43 | Aric Almirola | Ford | Eckrich | 180.665 | 49.816 | –2.063 |
| 42 | 36 | Reed Sorenson | Chevrolet | Zing Zang | 180.223 | 49.938 | –2.185 |
| 43 | 37 | Bobby Labonte | Ford | Accell Construction | 180.534 | 49.852 | –2.099 |