Hamilton qualifying curse continues in Hungary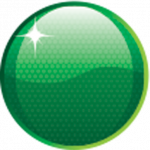 Lewis Hamilton was left to ponder another difficult starting position after his Mercedes expired in flames during the opening minutes of qualifying.
Hamilton did not get chance to post a competitive time before his Mercedes caught fire, leaving the Briton facing a difficult predicament at the notoriously tight Hungaroring circuit.
For the second straight race Hamilton had a horrific failure in qualifying which has seen his chances of keeping in touch with team-mate Nico Rosberg in the championship plummet.
"Something in the brake system failed and then I had to engage some settings to fix it and then the engine just died," Hamilton explained.
"It was on fire and then I was trying to get it to the garage.
"The brakes weren't working."
"I honestly don't know what I can do to tomorrow.
"I will struggle to get into the top 10 and at least the top 5.
"I will probably be lucky to be 20 points behind Nico. I will try my best."
The Mercedes non executive chairman Niki Lauda was bemoaning the rotten luck which has beset Hamilton lately which sees him go into the race 14 points behind Rosberg.
"It's completely unfair. It's four races in a row," Lauda said of Hamilton's misfortunes.