Aussies face tough scenario in World Cup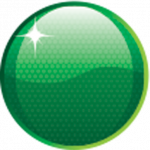 Australia's Speedway World Cup team will have to go through the Race-Off later this week if it is to make it into the Sunday morning (Australian time) World Cup final in Poland after finishing third in its opening match of the tournament.
The Aussies were struck a cruel blow on the eve of the tournament when Chris Holder withdrew due to injury. Holder was given until the very last minute to make his decision and team manager, Mark Lemon brought Cameron Woodward in to replace him.
A further number of errors from the Australian team and technical problems – including two engine failures and three exclusions – one being Darcy Ward stopping for a red light that was in the crowd and not an official halt to play.
This saw England romp to victory in front of a home crowd, creating the dream start for new manager, Alun Rossiter.
At the completion, Australia dropped behind the United States to third. Captain America, Greg Hancock top scored in the meeting with a phenomenal 19 points. Team GB's best was Tai Woffinden with 12 and he was ably backed up by the unlikely Danny King (11 points) and veteran Manchester-born racer, Simon Stead (10 points).
For Australia, Newcastle's Jason Doyle excelled with 15 points – backed up by Speedway Grand Prix competitor, Troy Batchelor (14 points). Darcy Ward through his dramas could net just six points, while Cameron Woodward just didn't fire – walking away with a solitary point.
In fourth place was the Italians who scored 10. Nicholas Covatti scored seven points to be their best.
Holder is anticipated to make his return for the Race-Off on July 31, where they will be joined by the Americans and the second and third placed country from Tuesday's event in Sweden which sees the host nation meet the Czechs, Denmark and Latvia.
Great Britain have directly qualified for the final where they will take on Poland on Polish soil in Sunday morning's (Saturday evening) Final.