Rosberg on pole as Vettel threatens in Hungary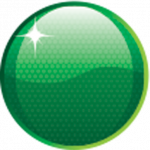 Nico Rosberg continued to flourish by snaring his sixth pole position of the season in an eventful qualifying session for the Hungarian Grand Prix.
The Mercedes tearaway was put to the test before unleashing his benchmark lap in variable conditions.
The German claimed the top starting spot ahead of Red Bull's four-times world champion Sebastien Vettel who flirted with pole.
It was another disastrous qualifying for Lewis Hamilton who saw his Mercedes suffer a fuel leak and catch fire, eliminating him in the early stages of the opening stanza of qualifying.
Williams star Valtteri Bottas is again on target for a podium finish after qualifying third ahead of Australia's Daniel Ricciardo.
Fernando Alonso again had an admirable run in the Ferrari to qualifying fifth ahead of Felipe Massa (Williams) with Jenson Button (McLaren) next.
Rosberg had to work overtime to nab the pole after Vettel soared to the top with just under five minutes remaining in the final part of qualifying.
As rain threatened Rosberg launched another raid to reach the top.
Vettel rose again in the dying seconds before Rosberg responded by punching out a 1:22.715s flyer to eclipse the Red Bull star by almost .5s.
In the early stages of Q3, Rosberg speared off the track at turn one before rejoining without incident however McLaren's Kevin Magnussen was not so lucky.
Magnussen followed Rosberg into the grey at turn one however his adventure saw him buried deep in the tyre barriers which brought out the red flag.
As rain threatened the session recommenced, leaving nine cars running off for the pole.
"Qualy three was really a challenge because the track was changing at the beginning," Rosberg said.
"It was very wet and I tried to take it easy at the beginning and I avoided crashing."
Vettel conceded that he was surprised at the gap Rosberg was able to pull in securing the pole.
"The nature of the track suits us a bit more; the lack of straights," Vettel said.
"Nico's final lap was very good and the gap was quite big. Bigger than we were hoping for.
"Q3 was a mixed bag and could have been anything. But I think to get second was the optimum."
Toro Rosso's Jean-Eric Vergne was eighth ahead of Nico Hulkenberg (Force India) with the unfortunate Magnussen starting from 10th.
In the opening minutes of Q1, Pastor Maldonado pulled off the circuit, retiring in another crippling exit for the Lotus team.
Kimi Raikkonen was ignominiously dumped from Q1 and will start from 17th after Jules Bianchi (Marussia-Ferrari) displaced the Ferrari driver in the dying stages of the opening session.\
See below qualifying results
| | | | | |
| --- | --- | --- | --- | --- |
| Pos | Driver | Team | Time | Gap |
|  1 | Nico Rosberg | Mercedes | 1:22.715 | |
|  2 | Sebastian Vettel | Red Bull-Renault | 1:23.201 | +0.486 |
|  3 | Valtteri Bottas | Williams-Mercedes | 1:23.354 | 0.639 |
|  4 | Daniel Ricciardo | Red Bull-Renault | 1:23.391 | 0.676 |
|  5 | Fernando Alonso | Ferrari | 1:23.909 | 1.194 |
|  6 | Felipe Massa | Williams-Mercedes | 1:24.223 | 1.508 |
|  7 | Jenson Button | McLaren-Mercedes | 1:24.294 | 1.579 |
|  8 | Jean-Eric Vergne | Toro Rosso-Renault | 1:24.720 | 2.005 |
|  9 | Nico Hulkenberg | Force India-Mercedes | 1:24.775 | 2.060 |
| 10 | Kevin Magnussen | McLaren-Mercedes | | |
| 11 | Daniil Kvyat | Toro Rosso-Renault | 1:24.706 | +1.396 |
| 12 | Adrian Sutil | Sauber-Ferrari | 1:25.136 | +1.826 |
| 13 | Sergio Perez | Force India-Mercedes | 1:25.211 | +1.901 |
| 14 |  Esteban Gutierrez | Sauber-Ferrari | 1:25.260 | +1.950 |
| 15 | Romain Grosjean | Lotus-Renault | 1:25.337 | +2.027 |
| 16 | Jules Bianchi | Marussia-Ferrari | 1:27.419 | +4.109 |
| 17 | Kimi Raikkonen | Ferrari | 1:26.792 | +1.851 |
| 18 | Kamui Kobayashi | Caterham-Renault | 1:27.139 | +2.198 |
| 19 | Max Chilton | Marussia-Ferrari | 1:27.819 | +2.878 |
| 20 | Marcus Ericsson | Caterham-Renault | 1:28.643 | +3.702 |
| 21 | Lewis Hamilton | Mercedes | | |
| 22 | Pastor Maldonado | Lotus-Renault | | |