Hamilton sweeps practice as brake probe continues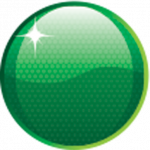 Lewis Hamilton has bounced back from a problematic German campaign by leaping to the top in the opening practice sessions for the Hungarian Grand Prix.
Hamilton showed the Mercedes dominance on both the medium and soft compound Pirelli tyres during the second 90-minute free practice session.
After Red Bull briefly held the top two times, Hamilton posted a 1:24.482s at the high downforce Hungaroring which was almost 1.5s quicker than the time he set in opening practice.
Although the pace of the Mercedes was clear, Hamilton remained unhappy with the performance of the brakes, voicing his concern to the team during the session.
In the wake of Hamilton's heavy shunt in qualifying at Hockenheim, the team launched an investigation into the brake failure.
In a brief statement released soon after second practice, Mercedes said there is no clear evidence indicating the cause of the failure.
"There is currently no clear evidence of a single cause of failure and our continuing rigorous analysis will take into account multiple factors which could have contributed to the incident," the statement said.
"The results of this technical analysis will be communicated as soon as they are available.
"Formula 1 is a domain of advanced development where technologies are pushed to their limits and in which strong partnerships are crucially important.
"Brembo and Mercedes AMG PETRONAS F1 team remain committed to a close working relationship in the future."
Championship leader Nico Rosberg was second fastest in both sessions.
In the final run Rosberg was .23s slower than Hamilton with Red Bull ace Sebastian Vettel .62s off the top time.
Australia's Daniel Ricciardo was 1.5s off in seventh place as Ferrari's Fernando Alonso and Kimi Raikkonen took fourth and sixth, either side of McLaren's Kevin Magnussen.
The ever-improving Valtteri Bottas (Williams) was eighth while Jenson Button (McLaren) and Felipe Massa (Williams) filled the top 10.
Practice 1
| | | | | | |
| --- | --- | --- | --- | --- | --- |
| Pos | Driver | Team | Time/Retirement | Gap | Laps |
|  1 | Lewis Hamilton |  Mercedes | 1:25.814s | | 27 |
|  2 | Nico Rosberg |  Mercedes | 1:25.997 | +0.183s | 31 |
|  3 | Kimi Raikkonen |  Ferrari | 1:26.421 | +0.607 | 29 |
|  4 | Fernando Alonso |  Ferrari | 1:26.872 | +1.058 | 23 |
|  5 | Sebastian Vettel |  Red Bull-Renault | 1:27.220 | +1.406 | 28 |
|  6 | Kevin Magnussen |  McLaren-Mercedes | 1:27.357 | +1.543 | 28 |
|  7 | Jean-Eric Vergne |  Toro Rosso-Renault | 1:27.683 | +1.869 | 30 |
|  8 | Daniel Ricciardo |  Red Bull-Renault | 1:27.782 | +1.968 | 16 |
|  9 | Jenson Button |  McLaren-Mercedes | 1:27.804 | +1.990 | 27 |
| 10 | Felipe Massa |  Williams-Mercedes | 1:27.960 | +2.146 | 24 |
| 11 | Esteban Gutierrez |  Sauber-Ferrari | 1:27.967 | +2.153 | 25 |
| 12 | Nico Hulkenberg |  Force India-Mercedes | 1:28.101 | +2.287 | 28 |
| 13 | Daniil Kvyat |  Toro Rosso-Renault | 1:28.208 | +2.394 | 32 |
| 14 | Pastor Maldonado |  Lotus-Renault | 1:28.266 | +2.452 | 28 |
| 15 | Valtteri Bottas |  Williams-Mercedes | 1:28.330 | +2.516 | 21 |
| 16 | Sergio Perez |  Force India-Mercedes | 1:28.376 | +2.562 | 24 |
| 17 | Romain Grosjean |  Lotus-Renault | 1:28.593 | +2.779 | 24 |
| 18 | Adrian Sutil |  Sauber-Ferrari | 1:29.025 | +3.211 | 23 |
| 19 | Kamui Kobayashi |  Caterham-Renault | 1:30.363 | +4.549 | 30 |
| 20 | Marcus Ericsson |  Caterham-Renault | 1:30.892 | +5.078 | 24 |
| 21 | Max Chilton |  Marussia-Ferrari | 1:31.004 | +5.190 | 5 |
| 22 | Jules Bianchi |  Marussia-Ferrari | 1:31.248 | +5.434 | 20 |
Practice 2
| | | | | | |
| --- | --- | --- | --- | --- | --- |
| Pos | Driver | Team | Time/Retirement | Gap | Laps |
|  1 | Lewis Hamilton | Mercedes | 1:24.482s | | 38 |
|  2 | Nico Rosberg | Mercedes | 1:24.720 | +0.238s | 38 |
|  3 | Sebastian Vettel | Red Bull-Renault | 1:25.111 | +0.629 | 33 |
|  4 | Fernando Alonso | Ferrari | 1:25.437 | +0.955 | 26 |
|  5 | Kevin Magnussen | McLaren-Mercedes | 1:25.580 | +1.098 | 34 |
|  6 | Kimi Raikkonen | Ferrari | 1:25.730 | +1.248 | 30 |
|  7 | Daniel Ricciardo | Red Bull-Renault | 1:25.983 | +1.501 | 29 |
|  8 | Valtteri Bottas | Williams-Mercedes | 1:25.999 | +1.517 | 37 |
|  9 | Jenson Button | McLaren-Mercedes | 1:26.234 | +1.752 | 33 |
| 10 | Felipe Massa | Williams-Mercedes | 1:26.402 | +1.920 | 18 |
| 11 | Daniil Kvyat | Toro Rosso-Renault | 1:26.689 | +2.207 | 42 |
| 12 | Jean-Eric Vergne | Toro Rosso-Renault | 1:26.703 | +2.221 | 37 |
| 13 | Nico Hulkenberg | Force India-Mercedes | 1:26.789 | +2.307 | 39 |
| 14 | Adrian Sutil | Sauber-Ferrari | 1:26.919 | +2.437 | 41 |
| 15 | Sergio Perez | Force India-Mercedes | 1:27.013 | +2.531 | 39 |
| 16 | Pastor Maldonado | Lotus-Renault | 1:27.019 | +2.537 | 40 |
| 17 | Romain Grosjean | Lotus-Renault | 1:27.021 | +2.539 | 14 |
| 18 | Esteban Gutierrez | Sauber-Ferrari | 1:27.480 | +2.998 | 32 |
| 19 | Kamui Kobayashi | Caterham-Renault | 1:28.370 | +3.888 | 35 |
| 20 | Jules Bianchi | Marussia-Ferrari | 1:28.469 | +3.987 | 26 |
| 21 | Max Chilton | Marussia-Ferrari | 1:28.586 | +4.104 | 35 |
| 22 | Marcus Ericsson | Caterham-Renault | 1:29.036 | +4.554 | 34 |