Porsche buys Kyalami circuit in South Africa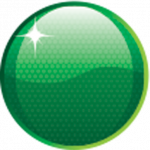 Porsche has saved the famous Kyalami circuit from almost certainly being bulldozed by paying $20million for the track at auction.
The South African arm of the luxury German car maker is believed to have beaten off several other interested parties after bidders were asked to put down a refundable deposit of just over $400,000.
Once the jewel-in-the-crown of the African nation's tracks, Kyalami's holding firm, Farm Bothasfontein was put into liquidation earlier this year.
Located north of Johannesburg, Kyalami saw 21 Formula 1 world championship races between 1967 and 1993 with Alain Prost winning the final grand prix.
It had rejoined F1 at the end of the apartheid period after falling off the F1 calendar in 1985.
Porsche South Africa has not revealed its plans for Kyalami although fears that it would have been transformed into a residential or business park have now been put to rest.
It remains unclear whether the circuit would take on the significant upgrades needed to be able to rekindle its affair with grand prix racing.
KYALAMI F1 WORLD CHAMPIONSHIP GP WINNERS
1993 Alain Prost
1992 Nigel Mansell
1991-1986 Not Held
1985 Nigel Mansell
1984 Niki Lauda
1983 Riccardo Patrese
1982 Alain Prost
1981 Carlos Reutemann
1980 Rene Arnoux
1979 Gilles Villeneuve
1978 Ronnie Peterson
1977 Niki Lauda
1976 Niki Lauda
1975 Jody Scheckter
1974 Carlos Reutemann
1973 Jackie Stewart
1972 Denny Hulme
1971 Mario Andretti
1970 Jack Brabham
1969 Jackie Stewart
1968 Jim Clark
1967 Pedro Rodriguez