Perkins features on second legends show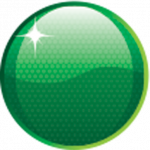 Six-time Bathurst 1000 winner Larry Perkins is the focus of the second episode of the highly acclaimed Shannons Legends of Motorsport television series.
To be screened on 7mate on Saturday (July 26), the celebrated driver, team boss and savvy engineer joins host Neil Crompton on the couch for a chat about his career that included a dabble in F1 before he returned to Australia full-time in the early 1980s.
The episode was appropriately filmed at the National Motor Racing Museum at the entrance to the Mount Panorama circuit where Perkins is immortalised as one of the great no-frills success stories.
The show will also see Mark Oastler take a close look at Perkins' 1995 Bathurst-winning Commodore VR that he and Russell Ingall drove to victory in one of the biggest fight backs in race history, and feature archival Seven Sport footage.
Check your local TV guides for screening times and replays as schedules vary in different markets.