Matthew Brabham tests Andretti Formula E car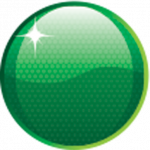 Rising open-wheel star Matthew Brabham has made a surprise visit to England to test the Andretti Formula E car.
Ahead of Andretti Autosport naming its second driver in the all-electric series which begins in September, Brabham put the Spark Renault SRT-01E through its paces at Donington.
The Indianapolis-based Brabham took time out of his Indy Lights schedule where he drives the #83 United Fiber & Data/MAZDASPEED machine for Andretti Autosports.
Andretti has previously confirmed Franck Montagny in one of its two Formula E for the new series which starts in Beijing on September 13.
"It's an amazing opportunity for me, and I'm very grateful to Andretti Autosport," the 20-year-old Brabham said.
Stan Sport is the only way to watch every round of the Formula E. Click here for all the action streaming ad-free, live and on demand.
"They have a fantastic operation going here in the UK.
"The Formula E car is very interesting and complex and I think it has a great future ahead.
"I believe we got some valuable data from my time in the car, and it was a lot of fun, so a big thank you to the team.
"The series is also littered with accomplished engineers and drivers, and in meeting them, I think it's great for building my experience as well."
Team boss Michael Andretti is keen to help develop Brabham's career after guiding him to a record-breaking effort to claim the Pro Mazda title last year.
"He's done a great job for us in Pro Mazda and Indy Lights.
"As one of our drivers, we were happy to have him visit Donington and learn more about Formula E.
"We're very much enjoying having him as a part of the Andretti team and look forward to being a part of his developing career. "
Brabham will be back in action at the next Indy Lights round which features a double-header at the Mid-Ohio Sports Car circuit from August 1-3.