Local driver impresses in Newcastle CIK practice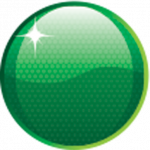 Newcastle local Ryan Pike has made an impressive start to his Castrol EDGE CIK Stars of Karting Championship KF3 Junior event.
The pace shown by Pike was particularly impressive given the fact that he had his first taste of the high-horsepowered Vortex 125cc KF3 engine during the first practice session of the day.
"It has been somewhat of a mad rush over the last couple of days to get everything on track, so it felt really good to be able to get out there and show some good speed today," said Pike.
"I'm really enjoying the extra horsepower produced by these engines and can't wait to get out there over the weekend in the racing.
"To be fifth fastest today is a real boost. I came into the weekend with very little expectations, so to be right up there with the front runners in the championship is a great start to the weekend."
David Sera set the pace in the six-speed gearbox KZ2 category, on the track that three months ago saw him wrack up Australian Titles number 16 and 17. He was the only driver in the 46 second bracket at the completion of the day in the Australian-built Deadly Kart.
Keeping pace with Sera though was Queenslander Brock Plumb who chimed in with the second quickest time. Matthew Wall in a brand new Vemme Kart – who set his best lap towards the end of the day – along with round one winner, Kyle Ensbey, Championship leader Joey Hanssen and winner of the 2012 KZ2 event in Newcastle, Jason Pringle are all keeping Sera honest.
In the KF3 Junior class, Sydney-sider Andrew Kahl was the pace man in his Tony Kart. Kahl was the only driver to break the 49-second barrier in the KF3 class aboard his Karting World-backed machine with a 48.827 second lap around the Cameron Park circuit. Last round winner Zane Morse was second fastest (49.127), narrowly ahead of Exprit driver Chris Sandrone (49.211) and Darwin's Bryce Fullwood (49.216).
In KF2, it was round one winner Scott Sorenson who set the pace. The driver of the Harrington Doyle Racing Arrow narrowly edged out round two winner Josh Tynan at the top of the timesheets.
Newcastle driver, Steeley Noda-Barnes finished seventh fastest time in the KF2 class.
Local driver Andrew Torville topped the TaG Heavy support category, whilst David Whitmore – who has lots of experience around Newcastle was the pace-setter in TaG Light.
Qualifying and heat race action begins tomorrow at the Newcastle Kart Raceway (Cameron Park Drive, Cameron Park). A live preview show introducing several of the Castrol EDGE Stars of Karting will be conducted from 5:30pm tomorrow.
Sunday's action will be streamed live and exclusive on Speedcafe.com.
RESULTS: Practice
KZ2
1. David Sera 46.920
2. Brock Plumb 47.040
3. Matthew Wall 47.055
4. Kyle Ensbey 47.092
5. Joey Hanssen 47.096
KF2
1. Scott Sorensen 47.450
2. Josh Tynan 47.496
3. Troy Loeskow 47.523
4. Nathan Tigani 47.576
5. Jarryd Ebzery 47.706
KF3
1. Andrew Kahl 48.827
2. Zane Morse 49.167
3. Chris Sandrone 49.211
4. Bryce Fullwood 49.216
5. Ryan Pike 49.238
TAG 125 Light
1. David Whitmore 49.347
2. Adam Mercer 49.569
3. Daniel Rochford 49.603
4. Aaron Borg 49.638
5. Stefan Stankovic 49.778
TAG 125 Heavy
1. Andrew Torville 50.444
2. Clem O'Mara 50.531
3. Paul Rodgers 50.552
4. Gaven Whitmore 50.648
5. Craig Stauner 50.761