Andrew Fisher elected to V8 Utes board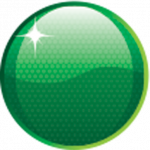 Stalwart V8 Ute Racing Series competitor Andrew Fisher has been appointed to the category's board.
Fisher's appointment follows the resignation of long-term director Ben Dunn.
While Fisher will represent the Ford shareholders at management level alongside incumbent Gary MacDonald, while Andrew Eglinton was re-elected to represent Holden alongside Kim Jane.
The quartets work under the board's independent chairman, Peter Harvey.
The change comes ahead of a board meeting early next month which will sign off the new regulations and will decide who will build the next generation utes.
"I'm looking forward to being a part of the board, obviously I've been a part of the Ute Series for a long time and it's great to be a part of the planning process, especially with the evolUTEion 2016 ute coming and all of the excitement and anticipation towards that," Fisher said.
The Ute board has also renewed the contract of category managers Spherix.
"We've be involved for a long time now and to see the series move into its next phase is really exciting," said Spherix co-owner Bill West.
"My business partner Craig Denyer and I have had eight great years with the Ute family and we are looking forward to taking the series to a new and exciting level.
"We have seen Craig Dontas go through puberty, Jack Elsegood get engaged, David Sieders become a father, David White move into management level in V8 Supercars, Ryal Harris win back to back titles plus Chris Pither, Warren Luff, Marcus Zukanovic, James Moffat, George Miedecke and Jesse Dixon all go on to race V8 Supercars,  so it's been a great ride."