Miller: Title hinges on avoiding repeat mistakes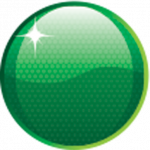 Rising Australian motorcycling star Jack Miller says his hopes of lifting the Moto3 world championship will rely on eliminating mistakes he has made in the first half of the season.
Miller holds a 19-point lead in the title hunt with nine races remaining.
The North Queensland rider has compiled four wins on his Red Bull KTM Ajo bike as he attempts to continue Australia's strong tradition in world motorcycling.
"I should be going for the win at every race, because we have the potential, but we must be smart and think about the overall standings as well," Miller said.
"We cannot make the same mistakes. I'm here to try to win the Moto3 World Championship."
Miller says he has improved his technique over last season and is particularly strong under braking.
"I've improved my technique, improved my riding and have found another way to work," Miller said.
"The Red Bull KTM Ajo team are very professional and take care of the smallest detail.
"It's a great opportunity to be here and I want to enjoy it and make the most of it."
Miller's attempts to win the Moto3 world championship come amid a backdrop of uncertainty over his future, with Moto2 squad Marc VDS claiming it has a binding contract over his services for the next two seasons.
Speculation has meanwhile mounted that Miller's impressive Moto3 efforts could see him fast-tracked straight into MotoGP.
Team boss Lucio Cecchinello last week revealed that he would consider elevating Miller straight into the premier class, telling Motorcycle News that Honda has shown interest in facilitating the move.
"I'm aware that some people in HRC wish to have Jack because they believe he represents the future," said Cecchinello.
"I know that Jack was approached but honestly I don't know what the situation is now because it seems he has an existing agreement and I don't want to be involved in such an unclear deal.
"Whenever HRC will come to me and say Jack is free and we have him under contract and we wish to bring him here and support the project, we are open"
Linking with LCR could either see Miller replace current rider Stefan Bradl or join the squad on a new second-tier, production class entry.
Miller has however poured cold water on suggestions of graduating to MotoGP 2015, telling media at the recent German Grand Prix that "I don't think it's going to happen".
The rider insists, however, that the Marc VDS pre-agreement is "not binding" and that he is "free and looking" at his 2015 options with manager Aki Ajo.