Formula 1 set for Mexico City return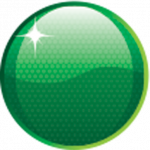 Grand prix racing will return to Mexico City for the first time in 23 years next season, event organisers have announced.
Planned improvements to the historic Autodromo Hermanos Rodriguez will pave the way for the re-introduction of the Mexican GP after the event was mothballed in 1992.
The 4.421km circuit will host a world championship grand prix after previously serving F1 from 1962-1970 and from 1986-1992.
It is expected that the Mexican race will be twinned with the US Grand Prix at the Circuit of the Americas in Austin, Texas.
Playing key roles in the revival of Mexico's grand prix history are Alejandro Soberon, the boss of live entertainment firm CIE, and Tavo Hellmund.
Hellmund was one of the initial driving forces behind the Circuit of the Americas and is a co-founder of the latest Mexico project.
"Ever since Bernie and I began working on a race at Austin, it's been a dream of mine to help Formula One return to Mexico," said Hellmund.
"This announcement has therefore been years in the making, but we've gradually been able to assemble all the right pieces. I'm absolutely delighted."
Currently Mexico is represented on the F1 grid by Esteban Gutierrez (Sauber) and Sergio Perez (Force India).
The annual sanctioning fee for the Mexico City race is said to be around $30 million.
Further improvements to facilities and infrastructure are earmarked for the circuit which saw Nigel Mansell win the last F1 race there in the all-conquering Williams FW14B in 1992.
The development comes several months after a new race in Baku, the affluent capital of Azerbaijan looms as an addition to the 2016 calendar.