Ambrose: Chase not reliant on Watkins Glen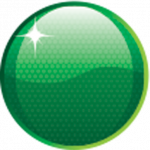 Marcos Ambrose remains focussed on winning his way through to the NASCAR playoffs, but denies he is solely relying on success at his pet track.
Ahead of the Brickyard 400 at Indianapolis, which will follow a rare weekend off in the Sprint Cup series, Ambrose is looking to reinvigorate his claims after losing ground at New Hampshire.
In the race for the final 16 spots across the last 10 races of the season Ambrose sits 20th in standings with a win or an accumulation of enough points both able to see him qualify.
With the Watkins Glen race scheduled for August 10, Ambrose said his Richard Petty Motorsports team has a test booked at the New York State circuit where he has previously tasted success in both the Nationwide Series and Sprint Cup classes.
"Our goal is still to win a race, the only way to basically guarantee you a spot in The Chase, and that goal has not changed," Ambrose said.
"We came out of New Hampshire and slipped a bit, something we really can't do over the next few weeks."
Ambrose is currently 35 points out of 16th place with The Chase rounds booked to start at Chicagoland Speedway in September.
The present scenario sees five drivers who will secure a Chase start on points rather than wins, headed by Joe Gibbs Racing's Matt Kenseth.
Ambrose is facing his seventh start at the famous Indianapolis superspeedway.
In previous encounters his best finish at the 4km oval was 16th last year.
"There are a lot of points to be gained at Indy, Pocono (August 3) and of course Watkins Glen," Ambrose said.
"There are still four or five races after that too. So, there is a lot of racing left and a lot of good things can happen for our race team.
"We are testing Watkins Glen, and we have high hopes there, but it's not putting all our eggs in one basket.
"We are still concentrating on this weekend and getting a really good finish, the same for the upcoming races.
"If we can put a string of two or three good runs together, like we have done this year, we have seen how far we have climbed in points.
"That's a big goal of ours and we're looking to work hard this weekend."