Stars of karting rookies ready for battle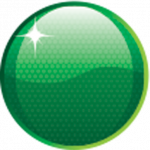 A quartet of Castrol EDGE CIK Stars of Karting debutants are set to face a tough challenge at this weekend's penultimate round of the 2014 Championship.
While drivers Steeley Noda-Barnes, Ryan Pike, John Iafolla and Kyle Angel have been successful in other karting classes, they admit the event will be the toughest of their careers.
Noda-Barnes, who replaces Aaron Borg in the ART Grand Prix team in the KF2 class, has his sights set high on his home track.
"Being my home track I've done a lot of laps around there, so I won't have to learn a new track but more just the characteristics of the kart and engine that I've never raced before," said the six-time Newcastle Kart Club Champion.
"I'm aiming for a good result and believe I can mix it up near the front of the field, probably inside the top five, but I know the competition is going to be tough."
While excited about the prospect of racing against high quality opposition, Pike is under no illusions about the challenges he will face this weekend.
"I'm going into the weekend with no expectations. I've been running at the front of the field in
other classes, but this is a whole new challenge.
"The only real thing I've got going for me is the fact that I'll be racing on my home track," said Pike.
"I think I'll be spending the first half of the weekend adapting to the extra horsepower and grippier tyres and then fitness and stamina will be the key as the weekend goes on."
Angel and Iafolla are also making the step up into the KF3 class following significant success in the Junior National ranks, which includes an Australian Championship for Iafolla on the Newcastle track over the Easter weekend.
The quartet will take to the Newcastle circuit for the first time on Friday for practice ahead of qualifying, and the heat races being contested from 8:30am on Saturday.
The finals will be held from 8:30am on Sunday, which will be streamed live and exclusively on speedcafe.com.