CAFE CHAT: Patrick Carpentier on RallyCross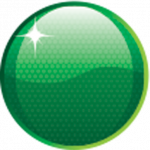 Former IndyCar racer and NASCAR driver Patrick Carpentier is the latest circuit competitor to sign on for a fling at the World RallyCross Championship.
Carpentier will drive at the next round of the popular series at his home event, Trois-Rivieres, Canada, from August 7-8.
The Canadian native will take the wheel of a Marklund Motorsport Volkswagen Polo Supercar.
Carpentier arrived in America's top open wheel series in 1997 after winning the coveted Toyota Atlantic title in 1996.
He first drove for Bettenhausen then linked with the once powerful Forsythe operation where he was team-mate with Paul Tracy during his championship winning year in 2003.
Carpentier had brief stints in NASCAR (40 starts) and the second tier Nationwide Series (16 starts), earning a pole in each of the categories.
The following interview was supplied by the World RallyCross series.
QUESTION: You've been the Canadian commentator for World RX on RDS (French-Canadian sports channel) this season, how does it feel to swap to the driver's seat for Trois-Rivieres?
CARPENTIER. I feel I've learnt a whole bunch about the series, especially how much more competitive it is than I first thought.
This is one of the most interesting forms of racing to commentate on. It's fast, adrenaline pumping, high energy and what I like the most is that the short races are unpredictable.
QUESTION: Do you think your role as a World RX commentator has helped you pick up any tips?
CARPENTIER: It has and I have also been training very hard physically because of the lack of testing.
You can pick up tips all you want while watching but it will never even come close to sitting in the car and driving. I expect this one to be a real challenge.
QUESTION: How well has World RX been received in Canada and North America in general?
CARPENTIER: To me, this is the future of car racing because it has everything a young modern sports fan wants.
The attention span for watching a sport has shortened quite a lot in the last few years.
Long races, a lack of action and knowing what the result will be midway through the race will not attract the up and coming crowds anymore.
The rallycross show is about two hours, including many bursts of energy, action and drama – it's what will thrive in racing.
The sport is growing rapidly and with the Canadian event, people will get even more interested.
QUESTION: Which drivers are you most looking forward to pitting yourself against in World RX?
CARPENTIER: If I make it to the semi-final, everything else is a bonus. My intentions are to do so but we'll find out once we are on the track.
QUESTION: How much do you think your past experience in NASCAR and IndyCar will help when taking to the wheel of a Polo RX Supercar?
CARPENTIER: I think it will but I'm not totally sure. I've raced at the Supercross Stadium in all-wheel-drive machinery and it went quite well.
We were running third in the final, until the car broke but I had a blast, jumping, pushing and all.
QUESTION: World RX of Canada is part of a wider motorsport festival, what can fans and drivers expect from this event?
CARPENTIER: The only thing the fans can expect is to expect the unexpected. I already have butterflies and can't wait to try the Supercar.
I'm going to be laughing all the way through the first lap and I'm sure just feeling the horsepower will be a blast.
Well, let me rephrase that, maybe I'll be crying all the through this lap once I figure out what I got myself into.
QUESTION: Do you have any plans to compete in any further rounds of World RX?
CARPENTIER: I would certainly love to. We'll see how this one goes but this is truly the kind of racing I would love to pursue.
In today's sports, rallycross is for me.