FPR co-drivers lead new Norwell racing course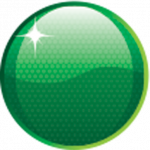 A new course covering key advanced aspects of motor racing has commenced at the Performance Driving Centre on the Gold Coast.
The course includes classroom style lectures on motorsport fundamentals as well as hands-on track evaluation on the challenging skidpan at the Norwell facility in a road car.
The first half-day event saw seven drivers in attendance, taking instruction from Ford Performance Racing co-drivers Paul Morris and Steve Owen, Dunlop Series race winner Andre Heimgartner and former V8 Utes race winner Steve Robinson.
Following the one-to-one tuition in road cars, the seven were then taken into the V8 Supercars Official Driving Experience cars.
Porsche Carrera Cup racer Renee Gracie and Dunlop Series driver Morgan Haber were among the maiden class members.
"It's not every day you get to spend an afternoon having someone of Steve's (Owen) experience and calibre coaching you through various aspects of your driving," Gracie said.
"We covered off a great amount, everything from heel and toe, to varying track conditions, which I think will come in very handy, particularly if the weather gets dicey at Bathurst!"
Added Haber: "Coming through the ranks we don't have the support from any main game teams nor do we have access to the drivers so it was extremely beneficial to spend time with Paul and get his opinion and guidance on my driving."
Morris said the program will become a regular offering at the Performance Driving Centre.
"We're looking to do this type of program on a regular basis," he said.
"We believe there is a need out there for a program like this. Getting trained in motor racing is difficult given the lack of circuit time available around the country."