Rosberg cruises to German GP victory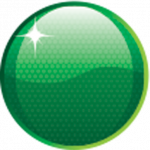 Nico Rosberg extended his world championship lead with a dominant victory from pole position in the German Grand Prix at Hockenheim.
The local hero led every one of the 67 laps, stamping home his advantage by setting the fastest lap on the final tour.
Valtteri Bottas held off Rosberg's Mercedes team-mate Lewis Hamilton to take a third consecutive podium for Williams in second.
The pair were more than 20 seconds adrift of Rosberg at the flag, with Hamilton having charged through from 20th on the grid following a brake failure in qualifying.
Hamilton's podium also came despite a mid-race clash with Jenson Button that damaged the front-wing of the Mercedes and forced a switch to a three-stop strategy.
Sebastian Vettel and Fernando Alonso finished fourth and fifth respectively after dicing with each other for much of the race.
The Ferrari driver was forced to battle Vettel's Red Bull team-mate Daniel Riccairdo in the closing stages thanks to a late third stop, however, eventually taking the flag less than 0.1s ahead of the Australian.
Ricciardo had fallen from fifth to 14th at the first corner as he ran wide to avoid a clash between Felipe Massa and Kevin Magnussen in front of him.
Magnussen had made an impressive start from fourth and was down the inside of Massa at the first corner when the Williams driver turned in.
The resulting contact flipped Massa's car onto its roll-hoop, triggering a two-lap Safety Car period.
Magnussen recovered to finish ninth behind fellow Mercedes-powered drivers Nico Hulkenberg (Force India) and the Dane's McLaren team-mate Jenson Button.
Sergio Perez completed the top 10 having survived contact with Daniil Kvyat during the first stint that sent the Toro Rosso into a spin.
The Russian's race eventually came to an end when a spectacular fire forced him to pull off in the Turn 4 run-off with 23 laps remaining.
Adrian Sutil also struck trouble in the closing stages, spinning his Sauber into retirement at the final corner three laps later.
Although the German's car was left stricken across the circuit, race officials elected to recover the car under local yellows.
Rosberg's championship lead over team-mate Hamilton has grown by 10 points to 14 ahead of the Hungarian Grand Prix next weekend.
Result: German Grand Prix
| | | | | | |
| --- | --- | --- | --- | --- | --- |
| Pos | Driver | Team | Laps | Time/Retired | Grid |
| 1 | Nico Rosberg | Mercedes | 67 | Winner | 1 |
| 2 | Valtteri Bottas | Williams-Mercedes | 67 | +20.7 secs | 2 |
| 3 | Lewis Hamilton | Mercedes | 67 | +22.5 secs | 20 |
| 4 | Sebastian Vettel | Red Bull Racing-Renault | 67 | +44.0 secs | 6 |
| 5 | Fernando Alonso | Ferrari | 67 | +52.4 secs | 7 |
| 6 | Daniel Ricciardo | Red Bull Racing-Renault | 67 | +52.5 secs | 5 |
| 7 | Nico Hulkenberg | Force India-Mercedes | 67 | +64.1 secs | 9 |
| 8 | Jenson Button | McLaren-Mercedes | 67 | +84.7 secs | 11 |
| 9 | Kevin Magnussen | McLaren-Mercedes | 66 | +1 Lap | 4 |
| 10 | Sergio Perez | Force India-Mercedes | 66 | +1 Lap | 10 |
| 11 | Kimi Räikkönen | Ferrari | | +1 Lap | 12 |
| 12 | Pastor Maldonado | Lotus-Renault | | +1 Lap | 18 |
| 13 | Jean-Eric Vergne | STR-Renault | | +1 Lap | 13 |
| 14 | Esteban Gutierrez | Sauber-Ferrari | | +1 Lap | 16 |
| 15 | Jules Bianchi | Marussia-Ferrari | | +1 Lap | 17 |
| 16 | Kamui Kobayashi | Caterham-Renault | | +2 Lap | 19 |
| 17 | Max Chilton | Marussia-Ferrari | | +2 Lap | 21 |
| 18 | Marcus Ericsson | Caterham-Renault | | +2 Lap | 22 |
| Ret | Adrian Sutil | Sauber-Ferrari | | +20 Laps | 15 |
| Ret | Daniil Kvyat | STR-Renault | | +23 Laps | 8 |
| Ret | Romain Grosjean | Lotus-Renault | | +41 Laps | 14 |
| Ret | Felipe Massa | Williams-Mercedes | | + secs | 3 |
Updated championship standings
| | | |
| --- | --- | --- |
| Pos | Driver | Points |
| 1 | Nico Rosberg | 190 |
| 2 | Lewis Hamilton | 176 |
| 3 | Daniel Ricciardo | 106 |
| 4 | Fernando Alonso | 97 |
| 5 | Valtteri Bottas | 91 |
| 6 | Sebastian Vettel | 82 |
| 7 | Nico Hulkenberg | 69 |
| 8 | Jenson Button | 59 |
| 9 | Kevin Magnussen | 37 |
| 10 | Felipe Massa | 30 |
| 11 | Sergio Perez | 29 |
| 12 | Kimi Räikkönen | 19 |
| 13 | Jean-Eric Vergne | 9 |
| 14 | Romain Grosjean | 8 |
| 15 | Daniil Kvyat | 6 |
| 16 | Jules Bianchi | 2 |
| 17 | Adrian Sutil | 0 |
| 18 | Marcus Ericsson | 0 |
| 19 | Pastor Maldonado | 0 |
| 20 | Esteban Gutierrez | 0 |
| 21 | Max Chilton | 0 |
| 22 | Kamui Kobayashi | 0 |