POLL: Can Will Power close out the IndyCar title?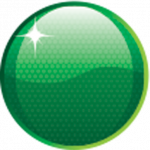 Will Power moves into the final month of the IndyCar Series just 13 points behind his Team Penske stablemate Helio Castroneves.
The showdown between the Penske stars will be a gripping feature to the final four rounds in August on consecutive weekends at Mid-Ohio, Wisconsin, Sonoma and Fontana.
The 'Toowoomba Tornado' has fallen short of the title in the past, claiming the runner-up spot in 2010, 2011 and 2012.
Since then the 33-year-old has a new-found affinity on ovals, which were largely responsible for his undoing at the hands of Ryan Hunter-Reay in the 2012 title finale at Fontana.
The 2014 season has again been an inconsistent one for Power however, with two victories and six podiums countered by a litany of penalties and incidents.
Power has been at the forefront of American open-wheel racing since making the move from Europe at the end of 2005.
He has the distinction of winning in four different generations of American open wheel chassis – the last two Champ Cars and the two most recent IndyCars – a rare achievement which is only matched by Dale Coyne racer Justin Wilson.
Since making his Champ Car debut at Surfers Paradise in 2005 in a Derrick Walker-prepared Lola, Power has won a total of 24 races (three Champ Car and 21 IndyCar) .
The 2002 Formula Holden Australian Drivers Champion has also been successful in Formula Ford, and Formula 3 and won two races in his only season in the Renault World Series in 2005.
Should Power take the IndyCar title, it will be the most significant open-wheel championship victory by an Australian since Alan Jones triumphed in the Formula 1 world championship in 1980.
What do you think? Will 2014 finally be the year that Will Power breaks through?