Mike Conway wins hectic Toronto finale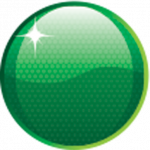 English driver Mike Conway claimed his second win of the season by prevailing in a dramatic final leg of the Toronto IndyCar double-header.
Conway benefitted from taking on dry tyres early, enabling him to shuffle up the order late in what was to be a timed race.
The Ed Carpenter Racing road course specialist beat home Chip Ganassi's Tony Kanaan with Will Power clinching a valuable third place in his #12 Team Penske Chevrolet.
"It was really difficult conditions there in the wet and we were struggling for a bit but as soon as I saw part of a dry line I knew it was time to come in," Conway said of his decision to ditch his wet tyres.
Charlie Kimball made it an all-Chevrolet top four, finishing behind Power while AJ Foyt Honda driver Takuma Sato was fifth in a wet/dry race that ran to 56 of its 65 scheduled laps.
Helio Castroneves encountered dramas in the closing laps when he was squeezed up against the wall and dropped to 12th, one place behind Australian Chip Ganassi driver Ryan Briscoe.
The results from the double-header weekend mean Castroneves has marginally stretched his points lead from nine to 13 over Power after 14 races of the series.
Power had taken the lead from polesitter Castroneves before leading a stream of cars into the pits under yellow after 45 laps to swap to slick tyres on a drying track.
A pile-up involving a handful of cars at turn three forced officials to red flag the race after 52 laps and with 4:32s remaining on the clock.
"I just wasn't willing after yesterday to take a big risk and get caught out again," Power said of the restart.
"So I had to battle hard there with Charlie (Kimball) all over me. It was a typical IndyCar race, it throws everything at you and you've just got to survive and that's what we did."
When it resumed Conway maintained his solid lap pace to prevail and claim his fourth IndyCar career win.
In the delayed opening race over 65 laps Sebastien Bourdais took a much needed victory after dominating from pole position.
Bourdais (Hydroxycut KVSH Racing) realised his first IndyCar win since 2007 at Mexico City in beating Castroneves and Kanaan.
"It's really sweet, man. That one didn't come easy. We had to fight and wait for it for a long time, but today was just kind of one of these days when the stars align," Bourdais said.
"I guess I was not expecting it because here I know how things can go. I was very relaxed before the race, just did the job and was hoping that things were going to pan out in our favor and they did and, couldn't be any happier with this one."
The IndyCar series takes a week off before the battle resumes at Mid-Ohio on August 3 for a busy final month of the championship.
Race 1
| | | | | |
| --- | --- | --- | --- | --- |
| 1 | Sébastien Bourdais | Dallara/Chevrolet | 65 | 1:15:44.3232s |
| 2 | Hélio Castroneves | Dallara/Chevrolet | 65 | 3.3408s |
| 3 | Tony Kanaan | Dallara/Chevrolet | 65 | 4.8655 |
| 4 | Simon Pagenaud | Dallara/Honda | 65 | 5.4271 |
| 5 | Scott Dixon | Dallara/Chevrolet | 65 | 12.5472 |
| 6 | Graham Rahal | Dallara/Honda | 65 | 15.5804 |
| 7 | Charlie Kimball | Dallara/Chevrolet | 65 | 28.6978 |
| 8 | James Hinchcliffe | Dallara/Honda | 65 | 31.1677 |
| 9 | Will Power | Dallara/Chevrolet | 65 | 33.1220 |
| 10 | Justin Wilson | Dallara/Honda | 65 | 33.7258 |
| 11 | Mikhail Aleshin | Dallara/Honda | 65 | 39.0741 |
| 12 | Ryan Briscoe | Dallara/Chevrolet | 65 | 43.3621 |
| 13 | Jack Hawksworth | Dallara/Honda | 65 | 58.3644 |
| 14 | Carlos Huertas | Dallara/Honda | 65 | 58.4969 |
| 15 | Mike Conway | Dallara/Chevrolet | 65 | 58.9383 |
| 16 | Marco Andretti | Dallara/Honda | 65 | 1:01.4298 |
| 17 | Carlos Muñoz | Dallara/Honda | 65 | 1:01.7675 |
| 18 | Juan Pablo Montoya | Dallara/Chevrolet | 64 | 1 Lap |
| 19 | Sebastian Saavedra | Dallara/Chevrolet | 64 | 1 Lap |
| 20 | Josef Newgarden | Dallara/Honda | 63 | Contact |
| 21 | Ryan Hunter-Reay | Dallara/Honda | 39 | Contact |
| 22 | Luca Filippi | Dallara/Honda | 17 | Contact |
| 23 | Takuma Sato | Dallara/Honda | 10 | Contact |
Race 2
| | | | | |
| --- | --- | --- | --- | --- |
| 1 | Mike Conway | Dallara/Chevrolet | 56 | 1:20:35.5420 |
| 2 | Tony Kanaan | Dallara/Chevrolet | 56 | 3.5418 |
| 3 | Will Power | Dallara/Chevrolet | 56 | 5.1545 |
| 4 | Charlie Kimball | Dallara/Chevrolet | 56 | 5.4857 |
| 5 | Takuma Sato | Dallara/Honda | 56 | 6.6210 |
| 6 | Jack Hawksworth | Dallara/Honda | 56 | 7.8701 |
| 7 | Scott Dixon | Dallara/Chevrolet | 56 | 7.9350 |
| 8 | Marco Andretti | Dallara/Honda | 56 | 10.1765 |
| 9 | Sébastien Bourdais | Dallara/Chevrolet | 56 | 12.0212 |
| 10 | Justin Wilson | Dallara/Honda | 56 | 15.7853 |
| 11 | Ryan Briscoe | Dallara/Chevrolet | 56 | 15.8671 |
| 12 | Hélio Castroneves | Dallara/Chevrolet | 56 | 16.2205 |
| 13 | Josef Newgarden | Dallara/Honda | 56 | 20.9127 |
| 14 | Ryan Hunter-Reay | Dallara/Honda | 56 | 22.6140 |
| 15 | Carlos Huertas | Dallara/Honda | 56 | 29.2715 |
| 16 | Luca Filippi | Dallara/Honda | 56 | 46.4382 |
| 17 | Carlos Muñoz | Dallara/Honda | 52 | Mechanical |
| 18 | James Hinchcliffe | Dallara/Honda | 52 | 4 Laps |
| 19 | Juan Pablo Montoya | Dallara/Chevrolet | 52 | 4 Laps |
| 20 | Graham Rahal | Dallara/Honda | 50 | Mechanical |
| 21 | Sebastian Saavedra | Dallara/Chevrolet | 49 | Mechanical |
| 22 | Simon Pagenaud | Dallara/Honda | 47 | 9 Laps |
| 23 | Mikhail Aleshin | Dallara/Honda | 11 | Contact |
Points standings
| | | |
| --- | --- | --- |
| 1 | Hélio Castroneves | 533 |
| 2 | Will Power | 520 |
| 3 | Ryan Hunter-Reay | 464 |
| 4 | Simon Pagenaud | 462 |
| 5 | Juan Pablo Montoya | 428 |
| 6 | Scott Dixon | 387 |
| 7 | Carlos Muñoz | 384 |
| 8 | Tony Kanaan | 380 |
| 9 | Marco Andretti | 375 |
| 10 | Sébastien Bourdais | 358 |
| 11 | Ryan Briscoe | 344 |
| 12 | James Hinchcliffe | 330 |
| 13 | Charlie Kimball | 317 |
| 14 | Justin Wilson | 311 |
| 15 | Mikhail Aleshin | 298 |
| 16 | Josef Newgarden | 288 |
| 17 | Jack Hawksworth | 287 |
| 18 | Graham Rahal | 266 |
| 19 | Carlos Huertas | 265 |
| 20 | Takuma Sato | 234 |
| 21 | Sebastian Saavedra | 229 |
| 22 | Mike Conway | 218 |
| 23 | Ed Carpenter | 168 |
| 24 | Oriol Servià | 88 |
| 25 | Kurt Busch | 80 |
| 26 | J.R. Hildebrand | 66 |
| 27 | Sage Karam | 57 |
| 28 | Luca Filippi | 46 |
| 29 | James Davison | 34 |
| 30 | Jacques Villeneuve | 29 |
| 31 | Alex Tagliani | 28 |
| 32 | Townsend Bell | 22 |
| 33 | Pippa Mann | 21 |
| 34 | Martin Plowman | 18 |
| 35 | Buddy Lazier | 11 |
| 36 | Franck Montagny | 8 |