James Garner: Tribute to a screen legend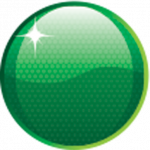 James Garner's talent as an actor was only matched by his not so universal appraisal behind the wheel of a racing car.
Garner, who died on Sunday at his Los Angeles home aged 86, was drafted into the lead role by the late director John Frankenheimer for the 1966 film Grand Prix.
The star of films and successful television series Maverick and The Rockford Files, Garner raised eyebrows for his natural flair in open-wheel cars.
Coached by the celebrated American driver Bob Bondurant, Garner's ability while he was trained for the race action in Grand Prix, prompted the astute driver/mentor to proclaim the actor would have been good enough to take a seat in Formula 1 full-time.
To most racing folk, Garner is seared into their memories as playing the American F1 racer Pete Aron in Grand Prix that gained a cult status and is widely viewed as the best motor racing movie ever made.
See below trailer to Grand Prix
See below theme song for The Rockford Files