Evans takes 'absolutely crazy' Hockenheim win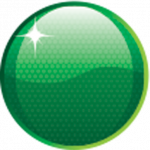 Mitch Evans scored a surprise second career GP2 Series win from 15th on the grid in a thrilling feature race at Hockenheim.
Just two weeks after his maiden triumph at Silverstone, the New Zealander boosted his title prospects with another stunning drive in what was the 200th ever GP2 race.
Opting to start on the option tyre due to his lowly grid position, Evans made strong progress in the early going, jumping four spots on the opening lap alone.
He survived an early scrape with Alexander Rossi as he continued to cut through the field before pitting after 14 of the 38 laps.
Forced to pass several of those yet to stop while on his fresh primes, Evans eventually emerged ahead of erstwhile leaders Stoffel Vandoorne and Jolyon Palmer when the pitstop cycle was complete.
Holding out the highly rated pair to the chequered flag, the 20-year-old later said that he had "absolutely no idea" how he had won from so deep in the pack.
"I don't know if this is real, honestly," he said.
"We had a horrendous Friday (but) we found a problem with the front anti-rollbar so the car was just completely different (in the race).
"It's a massive turnaround and has got us back into the championship hunt."
Evans admitted that he had been unsure how his now hard-tyre shod Russian Time entry would fare in the second stint against his soft-shod rivals.
"I wasn't sure if the option was going to be much faster or not but the car felt brilliant so I was just keeping my own pace and fortunately that was enough to keep in front," he said.
"I would have been wrapped with a podium but to win is absolutely crazy so I'm over the moon."
Having overtaken pole-sitter Palmer off the start before pulling away in the lead, a communication error ensured Vandoorne thought he was on course for victory as the laps wound down.
"There was a misunderstanding between myself and the team and I thought Mitch still had to box so I didn't even attack him," said the McLaren test driver.
"I was just cruising around saving tyres really."
Stefano Coletti took fourth after coming out on top in a willing late battle with Felipe Nasr and Johnny Cecotto Jr.
Evans will start Sunday's sprint race from eighth on the grid due to the reverse-grid format.