Chaos in Toronto as IndyCar race abandoned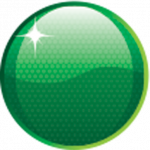 Rain put the skids on the opening heat of the Toronto IndyCar double-header with officials forced to abandon the race, a move that provided Will Power with a get-out-of-jail-free card.
After two failed attempts to start the race, IndyCar decided to abort the scheduled 85-lapper as standing water on the back straight caused havoc with visibility.
The decision to abort the race was a lucky break for Power who had qualified second but slammed into the wall as the race was seemingly seconds away from a green start.
The incident happened an hour after it was first scheduled to begin when it was red flagged for the first time following initial caution laps.
In a bizarre chain of events at a second attempt to start the race, the safety car spun with Arie Luyendyk at the wheel and grazed the wall.
Soon after, Power spun and hit the wall, damaging his left front and rear suspension and leaving his Penske crew with significant repairs.
"Unfortunately the turbo kicked in and I just whipped. My bad," Power said.
"Bad deal man, that's racing and we'll move on."
The error could have delivered Power, who was ready to start from the back of the pack, a big points blow as he remains just nine behind team-mate Helio Castroneves.
Team Penske had replaced both left hand corners of Power's car in 23 minutes but would have gone many laps down had the race been cleared to start.
However after more than two and a half hours after the original starting time officials cancelled all track activity.
The four-times Champ Car series winner Sebastien Bourdais was set to start from pole, after claiming the #1 starting spot for the first time since 2007.
IndyCar officials have rescheduled the opening race to 10am tomorrow local time with a rolling start while the second race will be staged at 4.15pm, local time, with the grid determined by entrant points and will be a standing start. Both heats have been shortened to 65 laps.
Meanwhile Matthew Brabham will start from third in the Indy Lights race with qualifying topped by the Belardi Auto Racing team-mates with Alex Baron claiming pole from series leader Gabby Chaves.