Rosberg on pole after Hamilton crashes out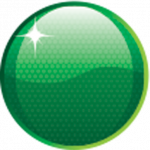 Nico Rosberg scored pole position for the German Grand Prix in a qualifying session that proved disastrous for Mercedes team-mate Lewis Hamilton.
World championship leader Rosberg's first run in Q3 provided what would be an unbeatable time of 1:16.54s.
Williams duo Valtteri Bottas and Felipe Massa will start second and third respectively after continuing the British squad's strong recent form.
Bottas had been more than 0.5s away from Rosberg after the opening Q3 runs, but drew within 0.22s of the pole-sitter with an improvement on his second attempt.
Kevin Magnussen was arguably the star of the session to put his McLaren fourth, some seven places ahead of his world champion team-mate Jenson Button, who failed to make it out of Q2.
Daniel Ricciardo was again too good for Red Bull team-mate Sebastian Vettel when it mattered, with the pair set to start fifth and sixth respectively.
The balance of the top 10 was made up by Fernando Alonso, Daniil Kvyat, Nico Hulkenberg and Sergio Perez.
Hamilton will start 15th after crashing out of the session at the Sachskurve during Q1.
The Mercedes had suffered a right-front brake disc failure, sending the Briton spinning through the gravel trap and hard into the outside tyre wall.
"I braked in the same place as I have been doing and I suddenly lost brake pressure; it took me by surprise and the failure spun the car into the wall," said Hamilton post-session.
"It wasn't a great feeling when that happened, you just have to take your hands off the wheel and brace for the impact, but thankfully I'm okay.
"My legs are a little bruised but I will be fine to race tomorrow; nothing is going to stop me getting in that car." 
Hamilton ended the session 16th but will gain a position due to a three-place grid penalty to Esteban Gutierrez following the Mexican's clash with Pastor Maldonado at Silverstone.
Result: German Grand Prix qualifying
| | | | | | |
| --- | --- | --- | --- | --- | --- |
| Pos | Driver | Team | Q1 | Q2 | Q3 |
| 1 | Nico Rosberg | Mercedes | 1:17.631 | 1:17.109 | 1:16.540 |
| 2 | Valtteri Bottas | Williams-Mercedes | 1:18.215 | 1:17.353 | 1:16.759 |
| 3 | Felipe Massa | Williams-Mercedes | 1:18.381 | 1:17.370 | 1:17.078 |
| 4 | Kevin Magnussen | McLaren-Mercedes | 1:18.260 | 1:17.788 | 1:17.214 |
| 5 | Daniel Ricciardo | Red Bull Racing-Renault | 1:18.117 | 1:17.855 | 1:17.273 |
| 6 | Sebastian Vettel | Red Bull Racing-Renault | 1:18.194 | 1:17.646 | 1:17.577 |
| 7 | Fernando Alonso | Ferrari | 1:18.389 | 1:17.866 | 1:17.649 |
| 8 | Daniil Kvyat | STR-Renault | 1:18.530 | 1:18.103 | 1:17.965 |
| 9 | Nico Hulkenberg | Force India-Mercedes | 1:18.927 | 1:18.017 | 1:18.014 |
| 10 | Sergio Perez | Force India-Mercedes | 1:18.916 | 1:18.161 | 1:18.035 |
| 11 | Jenson Button | McLaren-Mercedes | 1:18.425 | 1:18.193 | |
| 12 | Kimi Räikkönen | Ferrari | 1:18.534 | 1:18.273 | |
| 13 | Jean-Eric Vergne | STR-Renault | 1:18.496 | 1:18.285 | |
| 14 | Esteban Gutierrez | Sauber-Ferrari | 1:18.739 | 1:18.787 | |
| 15 | Romain Grosjean | Lotus-Renault | 1:18.894 | 1:18.983 | |
| 16 | Lewis Hamilton | Mercedes | 1:18.683 | | |
| 17 | Adrian Sutil | Sauber-Ferrari | 1:19.142 | | |
| 18 | Jules Bianchi | Marussia-Ferrari | 1:19.676 | | |
| 19 | Pastor Maldonado | Lotus-Renault | 1:20.195 | | |
| 20 | Kamui Kobayashi | Caterham-Renault | 1:20.408 | | |
| 21 | Max Chilton | Marussia-Ferrari | 1:20.489 | | |
| 22 | Marcus Ericsson | Caterham-Renault | | | |