Hamilton fastest as Wolff impresses in Germany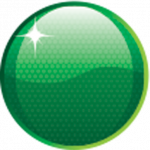 Lewis Hamilton edged team-mate and local hero Nico Rosberg to the fastest time in Friday practice for the German Grand Prix at Hockenheim.
The removal of front-to-rear interconnected suspension systems from all cars prior to the weekend failed to stop Mercedes scoring a one-two in both Friday sessions.
Hamilton proved just 0.024s quicker than world championship leader Rosberg in Practice 2, which the Briton had topped with a 1:18.34s effort.
Rosberg had earlier paced the opening session with a 1:19.13s best, proving 0.065s better than Hamilton.
Daniel Ricciardo ended the day best-of-the-rest, with his Red Bull a scant 0.10s from the ultimate pace.
Ricciardo had been fourth behind Rosberg, Hamilton and Ferrari's Fernando Alonso earlier in the day.
The Australian later stressed that his ability to fight the Mercedes drivers this weekend will depend on whether or not the Silver Arrows have more speed in reserve.
"Unlike other Fridays I don't think we have got half a second in the car," he said.
"We have extracted pretty much all of it today, so let's see.
"Hopefully that was the best Mercedes pace as well and then we can have a fight on our hands."
Kimi Raikkonen continued Ferrari's encouraging form in the second session, ending up fourth, albeit more than 0.5s away from the Mercedes runners.
Kevin Magnussen took his McLaren, complete with updated rear wing, to fifth in Practice 2 ahead of Felipe Massa (Williams), Jenson Button (McLaren), Sebastian Vettel (Red Bull), Fernando Alonso (Ferrari) and Valtteri Bottas (Williams).
For the second consecutive race weekend, Bottas had sat out Practice 1 to allow Williams test driver Susie Wolff laps aboard the FW36.
Having completed just four laps before engine failure at Silverstone, where she had become the first woman to drive an Formula 1 car in an official grand prix session in 22 years, the Scot's run at Hockenheim got off to a shaky start as the car stopped on track during her first lap.
With the sensor issue resolved, Wolff went on to clock 22 laps, ending the session just 0.2s slower than team-mate Felipe Massa.
"It was tough at the beginning," said Wolff, who ended the session 15th on the time sheets.
"But it was so nice to be out on track every lap, going quicker and getting more feel in the car.
"I'm just really happy to have completed a successful FP1 session."
Practice 1
| | | | | | |
| --- | --- | --- | --- | --- | --- |
| Pos | Driver | Team | Time/Retired | Gap | Laps |
| 1 | Nico Rosberg | Mercedes | 1:19.131 | | 29 |
| 2 | Lewis Hamilton | Mercedes | 1:19.196 | 0.065 | 25 |
| 3 | Fernando Alonso | Ferrari | 1:19.423 | 0.292 | 21 |
| 4 | Daniel Ricciardo | Red Bull Racing-Renault | 1:19.697 | 0.566 | 27 |
| 5 | Jenson Button | McLaren-Mercedes | 1:19.833 | 0.702 | 24 |
| 6 | Sebastian Vettel | Red Bull Racing-Renault | 1:20.097 | 0.966 | 28 |
| 7 | Kevin Magnussen | McLaren-Mercedes | 1:20.105 | 0.974 | 32 |
| 8 | Kimi Räikkönen | Ferrari | 1:20.210 | 1.079 | 21 |
| 9 | Daniil Kvyat | STR-Renault | 1:20.337 | 1.206 | 28 |
| 10 | Adrian Sutil | Sauber-Ferrari | 1:20.505 | 1.374 | 18 |
| 11 | Felipe Massa | Williams-Mercedes | 1:20.542 | 1.411 | 19 |
| 12 | Jean-Eric Vergne | STR-Renault | 1:20.586 | 1.455 | 23 |
| 13 | Nico Hulkenberg | Force India-Mercedes | 1:20.592 | 1.461 | 22 |
| 14 | Sergio Perez | Force India-Mercedes | 1:20.598 | 1.467 | 24 |
| 15 | Susie Wolff | Williams-Mercedes | 1:20.769 | 1.638 | 22 |
| 16 | Giedo van der Garde | Sauber-Ferrari | 1:20.782 | 1.651 | 23 |
| 17 | Romain Grosjean | Lotus-Renault | 1:21.603 | 2.472 | 20 |
| 18 | Pastor Maldonado | Lotus-Renault | 1:21.854 | 2.723 | 30 |
| 19 | Kamui Kobayashi | Caterham-Renault | 1:22.572 | 3.441 | 31 |
| 20 | Jules Bianchi | Marussia-Ferrari | 1:22.982 | 3.851 | 24 |
| 21 | Marcus Ericsson | Caterham-Renault | 1:23.256 | 4.125 | 35 |
| 22 | Max Chilton | Marussia-Ferrari | 1:23.299 | 4.168 | 22 |
Practice 2
| | | | | | |
| --- | --- | --- | --- | --- | --- |
| Pos | Driver | Team | Time/Retired | Gap | Laps |
| 1 | Lewis Hamilton | Mercedes | 1:18.341 | | 38 |
| 2 | Nico Rosberg | Mercedes | 1:18.365 | 0.024 | 39 |
| 3 | Daniel Ricciardo | Red Bull Racing-Renault | 1:18.443 | 0.102 | 35 |
| 4 | Kimi Räikkönen | Ferrari | 1:18.887 | 0.546 | 38 |
| 5 | Kevin Magnussen | McLaren-Mercedes | 1:18.960 | 0.619 | 40 |
| 6 | Felipe Massa | Williams-Mercedes | 1:19.024 | 0.683 | 36 |
| 7 | Jenson Button | McLaren-Mercedes | 1:19.221 | 0.880 | 40 |
| 8 | Sebastian Vettel | Red Bull Racing-Renault | 1:19.248 | 0.907 | 35 |
| 9 | Fernando Alonso | Ferrari | 1:19.329 | 0.988 | 32 |
| 10 | Valtteri Bottas | Williams-Mercedes | 1:19.385 | 1.044 | 34 |
| 11 | Adrian Sutil | Sauber-Ferrari | 1:19.417 | 1.076 | 41 |
| 12 | Daniil Kvyat | STR-Renault | 1:19.452 | 1.111 | 27 |
| 13 | Sergio Perez | Force India-Mercedes | 1:19.581 | 1.240 | 28 |
| 14 | Nico Hulkenberg | Force India-Mercedes | 1:19.593 | 1.252 | 32 |
| 15 | Jean-Eric Vergne | STR-Renault | 1:19.760 | 1.419 | 32 |
| 16 | Pastor Maldonado | Lotus-Renault | 1:20.158 | 1.817 | 35 |
| 17 | Romain Grosjean | Lotus-Renault | 1:20.358 | 2.017 | 35 |
| 18 | Esteban Gutierrez | Sauber-Ferrari | 1:20.504 | 2.163 | 40 |
| 19 | Jules Bianchi | Marussia-Ferrari | 1:21.328 | 2.987 | 31 |
| 20 | Marcus Ericsson | Caterham-Renault | 1:21.870 | 3.529 | 21 |
| 21 | Max Chilton | Marussia-Ferrari | 1:21.898 | 3.557 | 28 |
| 22 | Kamui Kobayashi | Caterham-Renault | 1:23.728 | 5.387 | 12 |