Ute champion links with Matt Stone Racing squad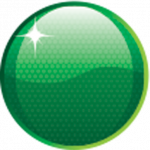 Double Australian V8 Ute champion Ryal Harris has joined forces with Matt Stone Racing.
Harris' All Purpose Pest Control Falcon will now be prepared out of the MSR operation which runs four Fords in the V8 Supercars Dunlop Development Series.
It had previously been sorted by Peter Burnitt's Big Gun Racing team.
"We've been looking at the Utes a bit lately, it's going in a good direction," Stone said.
"We were really interested in getting involved and it's all come together a little earlier than we thought.
"I think this is something we can do quite well, we are obviously a little green coming into it but I'm quietly confident," said Stone.
Harris, who currently sits 11th in the title fight after four rounds, said the move to Stone's squad is a key strategy for the future.
"Matt Stone is also very excited about their first foray into V8 Utes, they will certainly be all over our current race ute," Harris said.
"And I think when the new look utes come into play in 2016 they will be in a league of their own with the common rail chassis."
The V8 Ute Series is attracting increased interest as a development category to V8 Supercars with Erebus Racing also running a mentoring program through the Series.