Talbot secures Kessel Ferrari seat for Spa 24H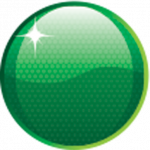 Brisbane racer Liam Talbot is the latest Australian to be confirmed for the Spa 24 Hour race.
Talbot, who took a plunge into long distance sports car racing at the Nurburgring 24 Hour last month with the Aston Martin Test Centre, is part of the Kessel Racing line-up for the July 24-27 round of the Blancpain Endurance Series.
He will share the Ferrari 458 with Aston Martin Test Centre team-mate Marcus Mahy however the identity of the other two drivers is not yet confirmed.
Talbot had hoped to join the Asian Le Mans Series which kicks off its championship this weekend in South Korea before plans to race in the entry level prototype class were curtailed.
"This is another unbelievable opportunity for me as an amateur driver looking to forge a successful career in motorsport," said Talbot of Spa.
"It's another big step in my endurance racing career that will bring me closer to my dream of driving at the (2015) Le Mans 24 hour.
"I hope this will lead to other great opportunities for teams both in Australia and overseas needing an experienced amateur driver with proven results.
"I'm excited for this opportunity in arguably the most significant GT3 race anywhere in the world.
"Every time I race it's just a dream come true."
There are more Australians among the entries at Spa than ever before with Craig Lowndes part of a four-man tilt in an AF Corse Ferrari 458 that also includes countryman Steve Wyatt.
Other Australians include Steven Richards, David Russell, Steve Owen and Roger Lago, who will combine in Lago's own Lamborghini, and Australian GT Championship leader Richard Muscat, who will line-up in Black Falcon's third Mercedes-Benz.
High profile New Zealander Shane van Gisbergen is meanwhile part of the Von Ryan Racing McLaren MP4-12C squad, adding further Australasian interest to the race.