Rosberg forced to remove World Cup tribute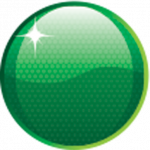 Formula 1 pacesetter Nico Rosberg has been forced to remove a tribute on his helmet devoted to his beloved Germany following the country's epic World Cup win over Argentina.
Rosberg had planned to wear a helmet complete with an image of the World Cup trophy for this weekend's German Grand Prix at Hockenheim where he will try to defend a four-point lead over Mercedes team-mate Lewis Hamilton.
It is understood that the call for Rosberg to remove the image was prompted by official World Cup sponsor Hyundai.
The use of the image is said to be in breach of intellectual property of the world football body, FIFA.
Rosberg has moved to change the design to a star, deleting the image of the World Cup trophy.
"…a shame, I would have loved to carry the trophy as a tribute to the guys. But of course I respect the legal situation," Rosberg tweeted.
The development came during a week when Rosberg inked a fresh contract with Mercedes, was married and had celebrated Germany's World Cup triumph.
"What a week! I got married, Germany won and I signed a new contract with Mercedes! Just need to win my home GP now;)," the son of former F1 world champion Keke Rosberg tweeted.
The helmet Rosberg had intended to use complete with World Cup trophy
See below 34-page Form Guide for the German F1 Grand Prix