Nicky Hayden undergoes wrist surgery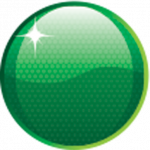 Former world champion Nicky Hayden has undergone further corrective surgery on his troublesome wrist as the MotoGP season enters its mid-season recess.
Hayden, the 2006 MotoGP champion, decided to have the operation so he could free up the joint which had restrictive movement.
The procedure, known as proximal row carpectomy with radial styloidectomy, lasted less than two hours and was performed at the Oasis Center in San Diego.
Hayden had a row of small bones removed from the wrist in order to increase mobility within the joint.
The Drive M7 Aspar rider will now have three weeks to recover before the next round at Indianapolis.
Hayden's surgery came at a similar time Cal Crutchlow had operations on both arms in Barcelona to relieve the symptoms of arm pump (compartment syndrome).
The English rider (pictured below) has previously undergone surgery once on his left forearm and three times on his right arm.