Bathurst council to co-name Mount Panorama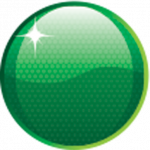 Australia's legendary Mount Panorama circuit is set to be formally co-named after the Bathurst Regional Council announced plans to recognise its traditional title.
Named by the Wiradjuri people as Waluu, which means to watch over, the famous hill is set to share the traditional name with its internationally recognised title of Mount Panorama.
Bathurst mayor Gary Rush, who was unavailable for comment when Speedcafe.com attempted to contact him, told the Western Advocate the move is in keeping with ongoing reconciliations with the region's indigenous population.
Plans for the co-naming to be officially gazetted are well advanced.
"[But] the other very, very significant thing we are doing as a council is moving ahead with the co-naming of Mount Panorama with its indigenous name Waluu," Cr Rush said.
"There's no more iconic way for this council to lend its support to this inclusive community we all seek. We have a policy to adopt the co-naming of Mount Panorama and I am certain that this council's position is we do not tolerate racism in any way."
Motor Racing at Mount Panorama began in 1938 when a dirt track was chiselled from harsh terrain by armies of workers wielding little more than picks and shovels.