Marquez, Pedrosa test 2015 Honda prototype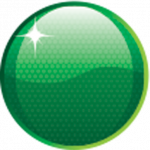 Champion rider Marc Marquez and team-mate Dani Pedrosa have put next year's Honda MotoGP prototype through its paces at the Brno circuit.
The new bike was afforded 20 laps with Marquez aboard while Pedrosa completed 16 laps as Honda commence initial evaluations of the new-spec machine.
Both HRC factory riders had earlier continued testing of the current RC213V machine which sees Marquez so far unbeaten in 2014.
"Giving it a try this morning (current bike) I had another crash at Turn 5; once again, I lost grip with the front end," Marquez explained.
"During the day we were able to try out the new bike and the first impressions are fairly good.
"Obviously there are positive things and not-so-positive things, but the first impression is satisfactory.
"We put in similar times with the new bike to what we did with the current model, so we are happy."
Pedrosa said HRC engineers were left with some positive directions after the initial runs of the 2015 bike.
"The track still didn't have too much grip, but we were able to put more kilometres under our belts and get a first impression of the new bike," Pedrosa said.
"The new machine is still in its infancy, but we have some good ideas for when we next get a chance to test it – at the end of the year."