Brabham father and son to team-up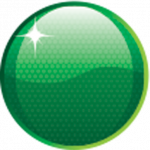 David Brabham will co-drive alongside teenage son Sam for the first time at a Radical event in the United Kingdom this weekend.
The duo have been invited to race a works-prepared car in the fourth round of the Radical SR3 Challenge at Snetterton.
The meeting will mark the first time that either driver has taken to the wheel of one of the British sportscars.
"I am really looking forward to having my first race with Sam this weekend at Snetterton," said David Brabham, who won the Bathurst 1000 alongside brother Geoff in 1997.
"We have never driven a Radical before, but I am sure it will be a lot of fun.
"It will be a great learning experience for Sam to drive another car and for me to pass on my 30 years' experience in a real racing environment."
While new to Radicals, the 48-year-old has a formidable sportscar record, with his career including an outright win in the Le Mans 24 Hours and two American Le Mans Series titles.
Sam Brabham enters the weekend after an enforced absence from the British Formula Ford Championship due to budget constraints.
"It's a fantastic opportunity to be racing a new car as well as being team-mates with dad, who has so much experience I know I will learn things I can't learn anywhere else," he said.
"It should be a great weekend and I am really looking forward to it."