Moffat features in first episode of new series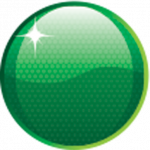 Four-times Bathurst winner Allan Moffat will feature in the first episode of a nostalgic look at the history of Australian motorsport.
The Canadian expat who became Ford's favourite son in Australian during the 1960's and 1970's is the focus of the first of 12 instalments of the Shannons Legends of Motorsport.
The productions are headed by host and executive producer Neil Crompton, co-host Aaron Noonan and leading motorsport director/editor Nathan Prendergast.
It will go to air on July 19 on 7mate at 4.30pm.
Filming was done at Bowden's Own Car Collection on Queensland's Sunshine Coast in front of a live audience.
The piece also includes Mark Oastler who focuses on the famous Coca Cola Trans Am Mustang that Moffat raced in the late 1960s and early 1970s which now forms part of the expansive Bowden's collection.
Scheduled screening times on 7mate are: Sydney 1630-1730, Melbourne 1630 – 1730, Brisbane 1630 – 1730, Adelaide 1630 – 1730, Perth 1330 – 1430. (check your local guides)
See below for teaser video for Episode 1