NASCAR to introduce Chase car graphics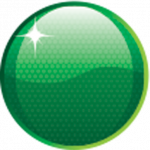 Cars competing in NASCAR's Chase for the Sprint Cup will sport special graphics this year to distinguish them from the remainder of the pack.
Bright yellow roof numbers, front splitters and windscreen banners will be compulsory for the Chase runners, as well as Chase logos on the front-quarter panels.
The move comes in a year that NASCAR has significantly complicated its Chase format.
The system, which now includes 16 cars, will see four drop out of contention every three races until just four are left for the finale.
The Chase graphics will be removed from cars as they fall out of the running.
Seven races remain until the Chase begins, with Brad Keselowski and Dale Earnhardt Jr the first to secure their places in the play-offs at New Hampshire last weekend.
See below for the Chase field as it currently stands