Holden to sell Lowndes badged road cars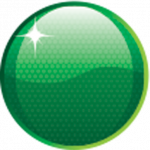 Holden is set to release a limited number of Craig Lowndes branded Commodore road cars.
The cars will be based on the top Commodore performance model, the SS-V Redline and feature Lowndes badging on the bootlid.
The move marks the first time that Holden has released a Lowndes model and comes 20 years after his debut for the Holden Racing Team at the 1994 Sandown 500.
A Holden dealer posted early details of the yet-to-be-launched model on Facebook this morning.
"Looking to own a piece of Holden Motorsport History?", read the post in part.
"Holden is releasing a Limited edition Craig Lowndes VF SS-V to celebrate Craig's first drive with Holden 20 Years ago.
"There is only a very limited number of cars being built and they are currently on presale."
Although without performance improvements over the standard SS-V Redline, the Lowndes cars are expected to feature a number of trim level upgrades.
Owners will also get a currently unspecified "money can't buy experience" as part of the package.
The 40-year-old Lowndes is currently in his 18th V8 Supercars Championship season, nine of which have been at the wheel of Holdens.
Two of Lowndes' five Bathurst 1000s and all three of his V8 Supercars/ATCC titles have come with The General, which also backed his European Formula 3000 foray in 1997.