Nissan selects Australian GT Academy drivers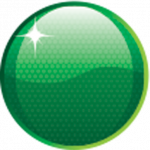 Nissan has selected the six Australians who will head to Silverstone for the world finals of its Playstation GT Academy.
A field of 28 gamers were put through a series of challenges at the weekend, including Playstation-based competition within Nissan Motorsport's Melbourne workshop, fitness and media tests and real-word driving in Nissan road cars at Phillip Island.
The six winners – Joshua Muggleton, Peter Read, Ben Smith, Marcello Rivera, Dylan Gulson and Luca Giacomin – will in August battle against fellow finalists from Thailand, India, Mexico and the Middle East for a race seat in the 2015 Dubai 24 Hours.
This year marks the first time that Australia has been involved in the 'gamer-to-pro' contest.
Watch Nissan's video of the Australian finals below