NASCAR defends 72-year-old veteran after crash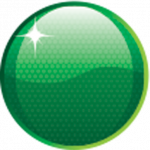 NASCAR officials have defended 72-year-old Morgan Shepherd's right to compete in the Sprint Cup amid criticism of the veteran for taking out Joey Logano at New Hampshire.
Running 10 laps down entering the final third of the race, Shepherd slid into second-placed Logano, spinning the Penske Ford into the outside wall.
While his car was being repaired in the garage area, Logano told broadcaster TNT that a driver's test should be introduced to ensure a higher standard in the Cup series.
Shepherd, who made his NASCAR debut in 1970, broke his own age record for starting a top tier race at the weekend.
It was his second start of the season, having brought funding to minnow outfit Circle Sport to drive its #33 Chevrolet.
NASCAR vice president of competition Robin Pemberton stressed post-race that Shepherd had not been running below the minimum allowable speed, which is set at 115 percent of the fastest lap set in final practice.
"He was above minimum speed, he pulled over to let Joey go by and it's a responsibility for all competitors, everybody has their responsibility to lay off each other," said Pemberton.
"It's an accident. Those things happen. It could happen to anybody. It could happen with any competitor.
"Under our situation here, you take a physical at the beginning of the year, you pass your physical, you pass inspection with your car, you qualify for the race and you run the event," he added.
"He met everything he needed to meet."
Shepherd also found support from Logano's car owner Roger Penske.
"Morgan is a good friend of everybody in the garage; he's a good friend of mine and we try to support him," said Penske.
"Obviously he was not doing anything out there that he expected to have someone in an accident with him.
"I told Joey, 'Look, you can't go back and fix it.' Obviously he (Shepherd) saw when Brad (Keselowski) came up to him later in the race he slowed down to get everybody by him.
"That's the great thing about this sport — if you want to tee it up here, have your car and a team, we let 'em run.
"So I don't feel bad about it other than the fact that Joey got knocked out. I think we had a real good car … he was running second at that time.
"Obviously at that point you say, 'damn,' but at the end of the day we've got to move on."
Shepherd himself dismissed the incident, explaining that his car had been "wicked loose" before the contact.
"Was I the only wreck out there?" he asked. "Ok, that answers that."
See below for video of the Logano/Shepherd incident