Keselowski wins at New Hampshire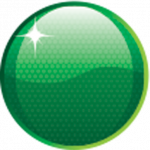 Brad Keselowski has scored a dominant victory in the Camping World RV Sales 301 at New Hampshire Motor Speedway to earn his third Sprint Cup victory of the season.
In what was a big weekend for the Team Penske driver, he also collected victory in the Nationwide race Saturday at the 'Magic Mile'.
He led 138 of 305 laps, and even a green-white-chequered finish couldn't stop the 2012 champion from taking the win.
His biggest challenge came with 52 laps remaining when a number of cars tried to stretch their fuel and not pit under caution. Even though Keselowski re-started eighth he soon got back to the front and was never seriously challenged.
Of the drivers trying to stretch the fuel only Kyle Busch made it to finish second, while the likes of Jeff Gordon, Kevin Harvick and Denny Hamlin came up short.
With his 13th career victory and fourth straight win for Ford; the first time since 2001.
"This was a hard fought battle passing cars and trying to stay up front all day," said Keselowski.
"We had a couple bullets to dodge and I am not thinking of anything else right now than how thankful I am to have a team and car that is clicking this well. Hopefully we can keep it going.
"Every once in awhile you get these cars and you are thankful and try like hell to not screw them up."
The only downside for the Penske operation was Joey Logano who had top 5 pace all day, but was taken out of the race by 72-year-old veteran Morgan Shepherd, who was running 15 laps down.
"The slowest car on the track took us out," Logano said. "Go figure. I felt like we could have had a 1-2 for Penske."
"I feel like there should be a driver's test for Cup to make sure you can drive."
Another big name not to fingure in the final results was Jimmie Johnson, who finished 42nd after tyre issues early in the race.
Australia's Marcos Ambrose battled a loose race car to finish in 27th. The Tasmanian sat a lap down of the leaders for pretty much the second half of the race, but could not buy a break as each time the caution flew the leader had just lapped another car, meaning Ambrose missed the 'Lucky Dog'.
New weekend there is no racing with teams heading to Indianapolis in a fortnight for the Brickyard 400.
VIDEO: Keselowski wins at Loudon
VIDEO: Victory Lane

VIDEO: Logano incident

RESULTS: Camping World RV Sales 301 – New Hampshire Motor Speedway 
| | | | | | | | | | |
| --- | --- | --- | --- | --- | --- | --- | --- | --- | --- |
| POS. | CAR | DRIVER | MANUFACTURER | STARTING POS. | LAPS | LAPS LED | FINAL STATUS | POINTS | BONUS POINTS |
| 1 | 2 | Brad Keselowski | Ford | 7 | 305 | 138 | Running | 48 | 5 |
| 2 | 18 | Kyle Busch | Toyota | 1 | 305 | 62 | Running | 43 | 1 |
| 3 | 42 | Kyle Larson | Chevrolet | 13 | 305 | 14 | Running | 42 | 1 |
| 4 | 20 | Matt Kenseth | Toyota | 15 | 305 | 12 | Running | 41 | 1 |
| 5 | 31 | Ryan Newman | Chevrolet | 24 | 305 | 0 | Running | 39 | 0 |
| 6 | 15 | Clint Bowyer | Toyota | 8 | 305 | 36 | Running | 39 | 1 |
| 7 | 14 | Tony Stewart | Chevrolet | 4 | 305 | 0 | Running | 37 | 0 |
| 8 | 11 | Denny Hamlin | Toyota | 3 | 305 | 20 | Running | 37 | 1 |
| 9 | 17 | Ricky Stenhouse Jr | Ford | 22 | 305 | 0 | Running | 35 | 0 |
| 10 | 88 | Dale Earnhardt Jr | Chevrolet | 28 | 305 | 0 | Running | 34 | 0 |
| 11 | 5 | Kasey Kahne | Chevrolet | 10 | 305 | 0 | Running | 33 | 0 |
| 12 | 78 | Martin Truex Jr | Chevrolet | 9 | 305 | 0 | Running | 32 | 0 |
| 13 | 99 | Carl Edwards | Ford | 14 | 305 | 0 | Running | 31 | 0 |
| 14 | 3 | Austin Dillon | Chevrolet | 23 | 305 | 0 | Running | 30 | 0 |
| 15 | 16 | Greg Biffle | Ford | 27 | 305 | 0 | Running | 29 | 0 |
| 16 | 1 | Jamie McMurray | Chevrolet | 5 | 305 | 0 | Running | 28 | 0 |
| 17 | 41 | Kurt Busch | Chevrolet | 18 | 305 | 1 | Running | 28 | 1 |
| 18 | 47 | AJ Allmendinger | Chevrolet | 20 | 305 | 0 | Running | 26 | 0 |
| 19 | 27 | Paul Menard | Chevrolet | 16 | 305 | 0 | Running | 25 | 0 |
| 20 | 66 | Jeff Burton | Toyota | 30 | 305 | 0 | Running | 24 | 0 |
| 21 | 55 | Brian Vickers | Toyota | 17 | 305 | 0 | Running | 23 | 0 |
| 22 | 10 | Danica Patrick | Chevrolet | 29 | 305 | 0 | Running | 22 | 0 |
| 23 | 43 | Aric Almirola | Ford | 19 | 305 | 0 | Running | 21 | 0 |
| 24 | 38 | David Gilliland | Ford | 33 | 305 | 0 | Running | 20 | 0 |
| 25 | 34 | David Ragan | Ford | 26 | 305 | 0 | Running | 19 | 0 |
| 26 | 24 | Jeff Gordon | Chevrolet | 11 | 305 | 19 | Running | 19 | 1 |
| 27 | 9 | Marcos Ambrose | Ford | 21 | 304 | 0 | Running | 17 | 0 |
| 28 | 26 | Cole Whitt | Toyota | 35 | 304 | 0 | Running | 16 | 0 |
| 29 | 98 | Josh Wise | Chevrolet | 32 | 304 | 0 | Running | 15 | 0 |
| 30 | 4 | Kevin Harvick | Chevrolet | 12 | 304 | 0 | Running | 14 | 0 |
| 31 | 23 | Alex Bowman | Toyota | 36 | 303 | 0 | Running | 13 | 0 |
| 32 | 7 | Michael Annett | Chevrolet | 39 | 303 | 0 | Running | 12 | 0 |
| 33 | 36 | Reed Sorenson | Chevrolet | 37 | 302 | 0 | Running | 11 | 0 |
| 34 | 40 | Landon Cassill | Chevrolet | 34 | 301 | 0 | Running | 0 | 0 |
| 35 | 32 | Eddie MacDonald | Ford | 40 | 300 | 0 | Running | 9 | 0 |
| 36 | 83 | Ryan Truex | Toyota | 38 | 300 | 0 | Running | 8 | 0 |
| 37 | 51 | Justin Allgaier | Chevrolet | 25 | 296 | 0 | Accident | 7 | 0 |
| 38 | 13 | Casey Mears | Chevrolet | 31 | 292 | 0 | Running | 6 | 0 |
| 39 | 33 | Morgan Shepherd | Chevrolet | 43 | 278 | 0 | Running | 0 | 0 |
| 40 | 22 | Joey Logano | Ford | 6 | 211 | 3 | Accident | 5 | 1 |
| 41 | 87 | Timmy Hill | Toyota | 42 | 76 | 0 | Electrical | 3 | 0 |
| 42 | 48 | Jimmie Johnson | Chevrolet | 2 | 11 | 0 | Accident | 2 | 0 |
| 43 | 93 | Mike Bliss | Toyota | 41 | 6 | 0 | Electrical | 0 | 0 |
STANDINGS 
| | | | | | | | | |
| --- | --- | --- | --- | --- | --- | --- | --- | --- |
| POSITION | DRIVER | POINTS | BEHIND | STARTS | WINS | TOP 5 | TOP 10 | DNF |
| 1 | Jeff Gordon | 670 | Leader | 19 | 1 | 6 | 13 | 0 |
| 2 | Dale Earnhardt Jr | 658 | -12 | 19 | 2 | 9 | 13 | 1 |
| 3 | Brad Keselowski | 634 | -36 | 19 | 3 | 9 | 10 | 0 |
| 4 | Matt Kenseth | 621 | -49 | 19 | 0 | 7 | 12 | 1 |
| 5 | Jimmie Johnson | 598 | -72 | 19 | 3 | 6 | 12 | 2 |
| 6 | Carl Edwards | 574 | -96 | 19 | 2 | 4 | 8 | 2 |
| 7 | Ryan Newman | 573 | -97 | 19 | 0 | 2 | 7 | 0 |
| 8 | Kyle Busch | 567 | -103 | 19 | 1 | 5 | 8 | 2 |
| 9 | Joey Logano | 551 | -119 | 19 | 2 | 6 | 9 | 4 |
| 10 | Clint Bowyer | 548 | -122 | 19 | 0 | 2 | 8 | 2 |
| 11 | Paul Menard | 541 | -129 | 19 | 0 | 3 | 9 | 0 |
| 12 | Denny Hamlin | 530 | -140 | 18 | 1 | 4 | 7 | 1 |
| 13 | Kevin Harvick | 528 | -142 | 19 | 2 | 5 | 8 | 2 |
| 14 | Kyle Larson | 524 | -146 | 19 | 0 | 4 | 8 | 2 |
| 15 | Austin Dillon | 524 | -146 | 19 | 0 | 1 | 2 | 0 |
| 16 | Greg Biffle | 519 | -151 | 19 | 0 | 2 | 5 | 1 |
| 17 | Kasey Kahne | 515 | -155 | 19 | 0 | 2 | 7 | 3 |
| 18 | Brian Vickers | 507 | -163 | 19 | 0 | 3 | 6 | 1 |
| 19 | Tony Stewart | 502 | -168 | 19 | 0 | 2 | 6 | 1 |
| 20 | Marcos Ambrose | 489 | -181 | 19 | 0 | 2 | 4 | 0 |
| 21 | Jamie McMurray | 475 | -195 | 19 | 0 | 2 | 5 | 3 |
| 22 | Aric Almirola | 473 | -197 | 19 | 1 | 2 | 4 | 3 |
| 23 | Martin Truex Jr | 446 | -224 | 19 | 0 | 0 | 3 | 1 |
| 24 | Casey Mears | 444 | -226 | 19 | 0 | 1 | 2 | 0 |
| 25 | Kurt Busch | 440 | -230 | 19 | 1 | 4 | 4 | 5 |
| 26 | AJ Allmendinger | 440 | -230 | 19 | 0 | 1 | 3 | 1 |
| 27 | Danica Patrick | 380 | -290 | 19 | 0 | 0 | 2 | 2 |
| 28 | Ricky Stenhouse Jr | 377 | -293 | 19 | 0 | 1 | 4 | 1 |
| 29 | Justin Allgaier | 326 | -344 | 19 | 0 | 0 | 0 | 4 |
| 30 | Michael Annett | 311 | -359 | 19 | 0 | 0 | 0 | 2 |
| 31 | David Gilliland | 276 | -394 | 19 | 0 | 0 | 0 | 4 |
| 32 | Cole Whitt | 270 | -400 | 19 | 0 | 0 | 0 | 2 |
| 33 | David Ragan | 253 | -417 | 19 | 0 | 0 | 0 | 2 |
| 34 | Alex Bowman | 240 | -430 | 19 | 0 | 0 | 0 | 4 |
| 35 | Reed Sorenson | 239 | -431 | 19 | 0 | 0 | 0 | 5 |
| 36 | Josh Wise | 224 | -446 | 18 | 0 | 0 | 0 | 1 |
| 37 | Ryan Truex | 142 | -528 | 16 | 0 | 0 | 0 | 5 |
| 38 | Michael McDowell | 120 | -550 | 9 | 0 | 0 | 1 | 3 |
| 39 | Travis Kvapil | 108 | -562 | 12 | 0 | 0 | 0 | 1 |
| 40 | Terry Labonte | 77 | -593 | 3 | 0 | 0 | 0 | 0 |
| 41 | Parker Kligerman | 54 | -616 | 8 | 0 | 0 | 0 | 4 |
| 42 | Jeff Burton | 51 | -619 | 2 | 0 | 0 | 0 | 0 |
| 43 | Michael Waltrip | 48 | -622 | 3 | 0 | 0 | 0 | 1 |
| 44 | Bobby Labonte | 47 | -623 | 2 | 0 | 0 | 0 | 1 |
| 45 | David Stremme | 43 | -627 | 6 | 0 | 0 | 0 | 2 |
| 46 | David Reutimann | 37 | -633 | 3 | 0 | 0 | 0 | 0 |
| 47 | Brett Moffitt | 32 | -638 | 2 | 0 | 0 | 0 | 0 |
| 48 | Juan Pablo Montoya | 26 | -644 | 1 | 0 | 0 | 0 | 0 |
| 49 | Timmy Hill | 22 | -648 | 5 | 0 | 0 | 0 | 3 |
| 50 | Dave Blaney | 16 | -654 | 4 | 0 | 0 | 0 | 2 |
| 51 | Alex Kennedy | 10 | -660 | 2 | 0 | 0 | 0 | 1 |
| 52 | Boris Said | 9 | -661 | 1 | 0 | 0 | 0 | 0 |
| 53 | Eddie MacDonald | 9 | -661 | 1 | 0 | 0 | 0 | 0 |
| 54 | Tomy Drissi | 6 | -664 | 1 | 0 | 0 | 0 | 0 |
| 55 | Landon Cassill | 0 | -670 | 17 | 0 | 0 | 0 | 3 |
| 56 | Sam Hornish Jr | 0 | -670 | 1 | 0 | 0 | 0 | 0 |
| 57 | Trevor Bayne | 0 | -670 | 7 | 0 | 0 | 0 | 2 |
| 58 | Brian Scott | 0 | -670 | 5 | 0 | 0 | 0 | 1 |
| 59 | Ryan Blaney | 0 | -670 | 1 | 0 | 0 | 0 | 0 |
| 60 | Blake Koch | 0 | -670 | 3 | 0 | 0 | 0 | 0 |
| 61 | Joe Nemechek | 0 | -670 | 9 | 0 | 0 | 0 | 2 |
| 62 | J.J. Yeley | 0 | -670 | 6 | 0 | 0 | 0 | 3 |
| 63 | Morgan Shepherd | 0 | -670 | 2 | 0 | 0 | 0 | 1 |
| 64 | Mike Bliss | 0 | -670 | 2 | 0 | 0 | 0 | 2 |
| 65 | Eric McClure | 0 | -670 | 0 | 0 | 0 | 0 | 0 |