Ward third as Hancock shatters British dreams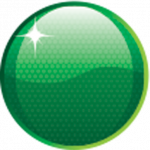 The 44-year-old Speedway Grand Prix icon, Greg Hancock has taken his fourth British Speedway Grand Prix victory at Cardiff's Millennium Stadium, beating home a rampant Tai Woffinden and Darcy Ward.
It was the first final of the season that the two time World Champion has won and he couldn't have chosen a bigger stage to upstage his rivals – who are ironically half his age.
"It's huge. I've wanted to win one so badly. When you get to the final, all you want to do is win. I haven't been taking the points in the heats – going away with 12 points in Prague for second and then 11 for third in Copenhagen is tough," lamented Hancock.
"I only had 11 going into the final tonight and I was thinking 'man, I want more points!'
"The win gave me three extra and it feels so much better. I can't say enough about how unbelievable it is to win in Cardiff in front of these fans. It's my all-time favourite place."
After a week of publicity that saw World Champ Woffinden covered in just about every publication in Britain for his charity bike ride that netted over 30,000GBP for the Great Ormond Street Hospital, Cardiff's major stadium was packed with a record crowd for the SGP event.
At the end of the heats, all eyes were pointed towards a Woffinden win. Instead of being over-awed by the occasion, the Perth raised youngster fed on the screams of each one of the 50,000 supporters.
"I was in the wrong spot at the wrong time last year and I broke my collarbone," said Woffinden. "This year was a lot better. The old dog pipped me to the line. But Greg has a lot of experience and we had a Monster one-two-three – we can't ask for anything more than that.
"The top eight for the rest of the season is going to be interesting. It's pretty bunched up. It's going to produce some interesting racing throughout the season."
Ward was workmanlike in his performance to get to the final – mirroring the number of heat race wins of Woffinden.
The young tear-aways took the fight to the old master in the final, at one point Woffinden surging to the lead out of turn two. Ward was unable to get track position to battle his way forward, so had to settle for third in his maiden Millennium Stadium visit. Krzysztof Kasprzak came home fourth.
The Queenslander had clearly benefitted from spending time with five time British Grand Prix Champion, Jason Crump – his problematic gating, particularly in semi-finals was not an issue in Cardiff. His podium moved him into a hard fought third position on the points ladder, however now 15 points behind leader, Woffinden.
"It was really good. I've been here many times to watch and I was very thankful to be a part of it. I'll take third any day – that's very good," said Ward.
"From my point of view, it was good to get some points, but it was hard to see Greg and Tai up taking so many at the front. They're making my life hard trying to catch them.
"I need to peg back some points gradually, but they keep doing what I'm doing, so it's hard."
Woffinden himself broke the single point deadlock between he and Hancock, extending the Championship lead out to three points heading into the summer break.
Freddie Lindgren, Martin Smolinski, Niels Kristian Iversen and Michael Jepsen Jensen were eliminated at semi-final stage. Nicki Pedersen didn't make the semis, just falling short – a race between he and Ward was one of the true highlights late in the event, the Dane taking the front wheel of the young Australian, only to see Ward fight straight back underneath him, much to the delight of the crowd.
After being the standout at the Danish Grand Prix two weeks ago, the second Australian in the event, Troy Batchelor just didn't fire on his Cardiff debut. Batchelor, who was hoping to be one to take advantage of the injury that had befallen Chris Holder, managed just three points.
Despite not competing in the last two events, mixed results in Cardiff sees Chris Holder sit just four points from the top eight drop zone, which no doubt will allow him to enter the summer period feeling comfortable.
Speedway Grand Prix competition goes into a summer sabbatical now, with attention turning to the Speedway World Cup in two weeks time.