Kerry Madsen the $50,000 King at Eldora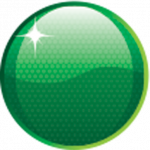 For the first time ever an Australian driver has taken victory in one of Sprintcar racing's biggest events, The King's Royal, when Kerry Madsen greeted the chequered flag first at Tony Stewart's Eldora Speedway in Ohio.
The big contingent of Australian fans in the crowd at Eldora cheered an emotional Madsen to the King's Throne and the acceptance of a $50,000 winner's cheque with a raucous Aussie, Aussie, Aussie chant.
"When the checker (chequered flag) came out, I was like 'is this really happening,'" Madsen told pennlive.com.
"I was teary after the checker. When I got to the scales, I was trying to bound myself up so I didn't look like a crybaby.
"My dream one day was to win the Kings Royal. You got to dream and dream big."
To add to the Australian flavour, the American Racing Custom Wheels machine he took to victory lane is Australian owned under the Keneric Racing banner, who Madsen paid tribute to after the race:
"To assemble this team — I think it's one of the best in Sprint Car racing — it feels like we really accomplished something. It's something we can be proud of," he told Pennlive.

Just 12 months ago, Madsen took victory in the Night Before the King's Royal, but tonight he ascended to the throne on his own.
Starting seventh in the field, he had a tough battle in front of him, with Donny Schatz battling it out with David Gravel.
After the first yellow flag period on lap 11, Madsen placed his Keneric/American Racing Custom Wheels machine on the highline and swung into third, passing three cars in one foul swoop.
Within two laps of the restart, he'd got past Schatz on the highside and performed the slidejob on Gravel to take the lead.
Schatz got past Gravel and looking to have no answer for the Sydney 'Mad Man', disaster struck as the white flat was due to fly. Shane Stewart ground to a halt having run out of fuel and organisers declared an open red flag stoppage for competitors to re-fuel.
Madsen proved masterful in the Green-White-Chequered finish, holding out the legend Schatz to take the win at an event that he has been so close to in the past. Gravel came home third with Kevin Swindell and Paul McMahan rounding out the top five.
Fellow Australian, James McFadden recorded 17th in the Last Chance Showdown.
It was Madsen's fourth win of the year and seventh STP World of Outlaws Series Podium in succession.